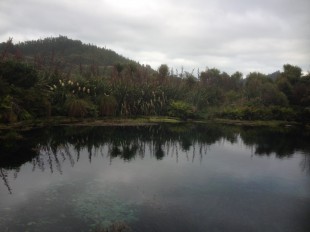 Holy Water
December 28 - Early morning shooting at Te Waikoropupu Springs. "Te Waikoropupu Springs are New Zealands largest freshwater springs and the largest coldwater springs in the southern hemisphere. They contain some of the clearest water ever measured and are set in a reserve that protects gold workings, regenerating forest and a fine patch of mature bush. To Maori the area of Te Waikoropupu is a taonga or treasure and a wahi tapu, a place held in high cultural and spiritual regard, both locally and nationally. The legends of Te Waikoropupu are told in the stories of Huriawa, its taniwha (guardian spirit). In Maori tradition the springs were a place of ceremonial blessings at times of birth and death and the leaving and returning of travellers." (Department of Conservation)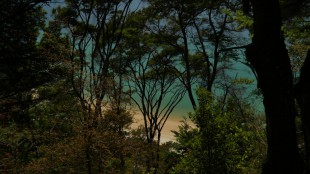 Christmas Walk
December 21 to 25 - No Christmas tree, no Christmas presents, no Christmas goose. Instead we pack power bars and dry food in our back packs and hike along the Abel Tasman Coast Track: 1st day from Marahau to Anchorage Bay, 2nd day from Anchorage Bay to Bark Bay, 3rd day from Bark Bay to Onetahuti and on to Awaroa Hut, 4th day from Awaroa Hut to Totaranui and on to Whariwharangi Hut, 5th day from Whariwharangi Hut to Takapou Bay.

24 seascapes
December 15 - Marahau, Golden Bay. I get up at 4:30 in the morning. It is cold. At 5 o'clock I set up the tripods at the shore of Sandy Bay. It's too early for boats and cars - so it's quiet. The morning chorus of the birds starts timid and cautious. But not long and the whole choir is singing fortissimo: tui, bellbirds, fantails, warblers, parakeets, herons, shags, gulls, oystercatchers - and quite a few unknown soloists. The light change is rapid. I record a few long video and audio takes.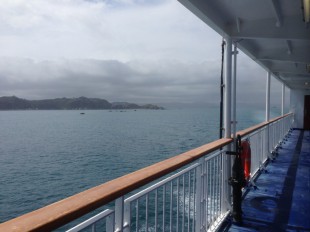 Cook Strait
December 11 - With the interislander ferry from Wellington to Picton, from the North Island to the South Island. The passage across Cook Strait takes three hours and thirty minutes.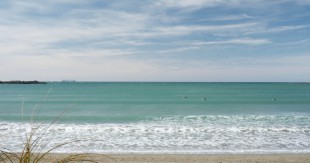 24 seascapes
December 7 - It's my third attempt to record 3 minute long takes at Lyall Bay, the beach next to the runway of Wellington airport. In the past the wind was ghastly. The big, even swells are favored by local surfers. Today it is fairly calm and the morning light makes soft colors.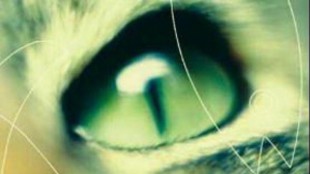 Reading
December 1 - With growing admiration for the Japanese author Haruki Murakami I read his novel Kafka on the Shore (2002). In Chapter 43 I read: "No wind at all. I trudge along. I'm walking by the shores of consciousness. Waves of consciousness roll in, roll out, leave some writing, and just as quickly new waves roll in and erase it. I try to quickly read what's written there, between one wave and the next, but it's hard. Before I can read it the next wave's washed it away. All that's left are puzzling fragments."

Transcription
November 27 - I've started to transcribe the interviews with John that we recorded in Christchurch, in New Plymouth and in Wellington. The transcription of recorded interviews is always a tedious task. But it is rewarding in the end. Typing the spoken words reminds me of a thought by Walter Benjamin:
"The power of a country road when one is walking along it is different from the power it has when one is flying over it by airplane. In the same way, the power of a text when it is read is different from the power it has when it is copied out. The airplane passenger sees only how the road pushes through the landscape, how it unfolds according to the same laws as the terrain surrounding it. Only he who walks the road on foot learns the power it commands, and of how, from the very scenery that for the flier is only the unfurled plain, it calls forth distances, belvederes, clearings, prospects at each of its turns like a commander deploying soldiers at a front. Only the copied text thus commands the soul of him who is occupied with it, whereas the mere reader (or listener in this case) never discovers the new aspects of his inner self that are opened by the text,that road cut through the interior jungle forever closing behind it: because the reader follows the movement of his mind in the free flight of daydreaming, whereas the copier submits it to command. The Chinese practice of copying books was thus an incomparable guarantee of literary culture, and the transcript a key to China's enigmas." (from One-Way-Street)
Wind sculpture
November 23 - "Pacific Grass" is the name of a wind driven kinetic sculpture by Konstantin Dimopolous, that obviously is inspired by the works of Len Lye. It is installed in the middle of the roundabout on Cobham Drive, the entrance to Wellington Airport. The three meter long raisin rods sway and wave in the wind and produce a never ending sound track of clicks and bangs. On this windy afternoon I spend hours on the traffic circle between the three reedlike bushes in order to capture this unusual windy ensemble.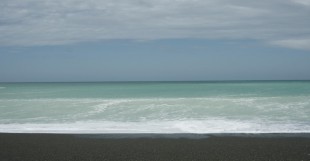 24 seascapes
November 21 - What originally was planned as part of the film about John Cousins, is developing into a seperate film. I have started to record 3 to 4 minute long video and audio takes of seascapes. The video shots are static. The camera looks from different heights across the see, with the horizon deviding the image into halfs. The original sound is stereo. A strictly structural (Benning like) approach. PLACES_IN_TIME | 24 sea scapes. 24 static shots, each shot 2'30". The different approach and the minimal gesture counterbalance the constraints and necessities that come with the interview based narrative structure of "The University of the Waves". I like the idea of two completely different kinds of films beeing presented together.

Wellington
November 19 to 21 - I rent a heavy tripod and a small slider at rocket rentals. With the help of an assistant I experiment with track shots for On Listening In (1993). John Cousins writes about his piece: "Perhaps this work will evoke the image of a transparent dwelling, within which I have not only eavesdropped on simple, candid, anecdotal, everyday human interactions, but also that dream-like complex of memories and subjective resonances which, as we live our lives, accumulates below the surface of consciousness, and in the final analysis gives meaning to our existence." (www.studio174-nz.com)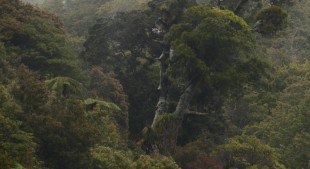 Rivendell
November 15 - Kaitoke Regional Park is only 45 minutes north of Wellington. The Park has large areas of old growth rainforest. But for Tolkien fans its fame comes from a recent occurrence: "It was the filming location for Rivendell and the Fords of Isen in the The Lord of the Rings movie trilogy. The whole area is distinctly elvish, with light filtering through ancient trees and clear babbling brooks. You'll soon feel the magical tranquillity that surrounded the house of Elrond." A few steps away from the path of 'The Fellowship' I put up microphones and camera in order to capture the mood of the Pakuratahi River on a rainy November afternoon.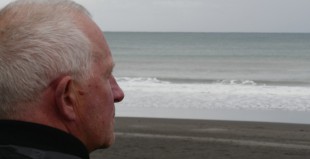 Wellington
November 9 to 11 - Shooting with John in Wellington, Lower Hutt and in Ngaio. Our project takes shape. I find myself more and more in the role of the director/cameraman, shooting for a portrait. John is the protagonist, very cooperative and eloquent. The working title we agreed on is JOHN COUSINS & THE UNIVERSITY OF THE WAVES. It comes from a line in a poem by Pablo Neruda. John used it as a title for the "Excerpts from the field diaries of John Cousins (1987-1999)", a brochure that was published in 2001 by Promethan Editions. The Neruda Poem goes like this:
I need the sea because it teaches me.
I don't know if I learn music or awareness,
if it's a single wave or it's vast existence,
or only its harsh voice or its shining one,
a suggestion of fishes and ships.
The fact is that until I fall asleep,
in some magnetic way I move in
the university of the waves.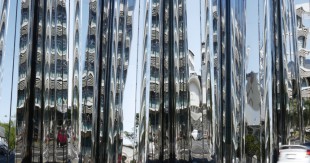 New Plymouth
November 4 to 6 - Shooting with John in New Plymouth. Here he went to shool. At Oakura Beach he learned to surf. We visit the recently opened Len Lye Centre at the Govett-Brewster Art Gallery. The stunning building was designed by New Zealand architect Andrew Patterson. The Center wants to be "an international destination for experimental film and kinetic art. It houses the collection and archive of Len Lye, one of the most original artists of the twentieth century. Pioneer filmmaker, sculptor, painter and poet, his extraordinary body of work gives us a unique view into Modernism and offers a rich vein for inspiration and insight" (Govett Brewster Art Gallery). A friendly lady by the name of Kelly Loney turns out to be the Communications Co-ordinator of the Gallery. She gives us permission to shoot in the exhibition of Four Fountains. Thanks, Kelly!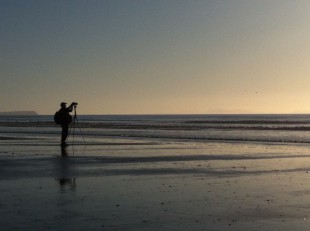 Queen Elizabeth Park
November 1 - Drive from Wellington up the coast to Paekakiriki. Recordings on the beach of Queen Elizabeth Park. The light is beautiful and the wind is exceptionally calm.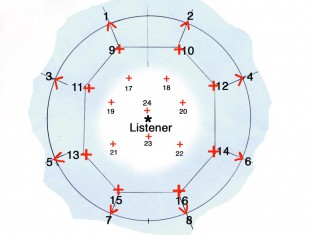 Christchurch
October 29 - In the continuation of the interview with John he talks about his multi channel works and the single point listening concept.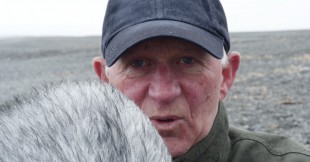 Birdlings Flat
October 28 - John takes me to a wild beach an hour outside of Christchurch. In the past he used the site for field recordings and art projects. Today it is very windy and the surf is loud - albeit we try to record an interview. He shouts at the furry Rycote windshield: "This is Birdlings Flat, a stone spit, at the base of Banks Peninsula, which is on the east coast of the South Island of New Zealand. It's a very exposed, isolated environment, where I come to make recordings of the sea. The surf has particular charateristics here: wonderful sound gestures. Also there is an area of land behind the stone bank, a flat desolate area, where I've carried out sculptural installation tasks, shadow following procedures. The fascinating thing about natural environments, particularly the sonic element is their authenticity. The way in which the sound world and the visual world connect and reinforce. In other words: the visual characteristics are reflected in the spectromorphology of the sound. The word that I would use for that is authentic. And when making work in the studio, that's the very quality, that I am after."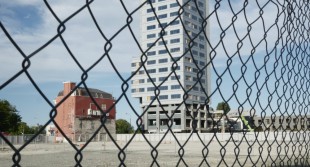 Christchurch
October 26 - Flight from Wellington to Cristchurch. John picks me up from the airport. It's the first time I come back to this city since the big earthquake in 2011. On the way to his home John tells his personal earthquake story. He was waiting at a barber shop in a shopping mall when the shake began: running outside, collapsing buildings, people wounded, searching for his partner, walking home together through destroyed neighborhoods, sleeping under the dinner table at night, fearing the aftershocks. I do not recognise the layout of the streets in the inner city. Still, after five years, it looks like a big building site.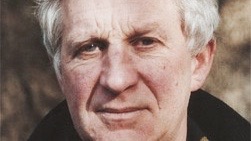 Reading
October 24 - In preparation of the forthcoming meeting with John Cousins in Christchurch I find a 27 year old article about him in 'New Zealand Commentary, Environmental Sound in Electroacoustic Music': "John Cousins has a strongly personal, autobiographical basis to his work, and fieldrecordings have been especially relevant to this artist in his documentation of himself and others in natural situations - using the medium to capture and explore facets of life experience. The electroacoustic medium can be seen as an appropriate medium for Cousins' intuitively realised need to place his own persona in his works, as a means of self-discovery as well as expression."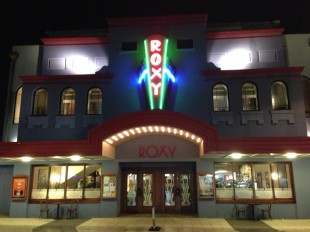 Movies
October 23 - Miramar is a suburb of Wellington and the capital of New Zealand's film industry. Film director Peter Jackson and special effects specialist Richard Taylor have built a number of big studios and sound stages here, including the world famous Weta Workshop. Braindead, The Lord of the Rings and King Kong were produced and shaped in Miramar. Since good movies need good cinemas the film moguls set up their own little theatre: The Roxy Cinema. After an extensive 6 Million Dollar renovation, the Roxy opened it's doors in 2011 and "quite simply has brought back the romance and magic of cinema to New Zealand." After a drink in the art deco bar I lean back in the most comfortable cinema seats and enjoy a fantastic projection and an equally good acoustic irradiation of the newly released film drama Burnt.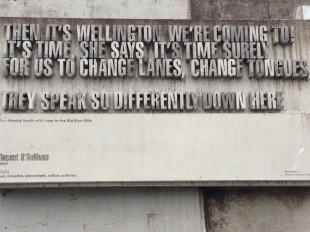 Listening
October 15 - After two long flights and a 650 km drive in the car we arrive in Wellington at the south tip of New Zealand's North Island. Here I will set up office for the next few months. From here I will organise the project with John Cousins. In the first hours in this city a quote by Barry Lopez pops up into my head: "A man in Anaktuvuk Pass, in response to a question about what he did when he visited a new place, said to me, 'I listen'. That is all. 'I listen', he meant, to what the land is saying. I walk around in it and strain my senses in appreciation of it for a long time before I myself ever speak a word. Entered in such a respectful manner, he believed, the land would open to him."

Singapore
October 11 - Stopover in Singapore on our way to Auckland. We visit a performance of the Garden Rhapsody, a light and sound show in the Gardens by the Bay. A leisurely stroll through the National Orchid Garden turns into a photo session with hundreds of beauties posing in front of my lenses. The air is hazy and full of smog. A cab driver tells us, that the pollution comes from forest fires and burning soja fields in Sumatra and Borneo.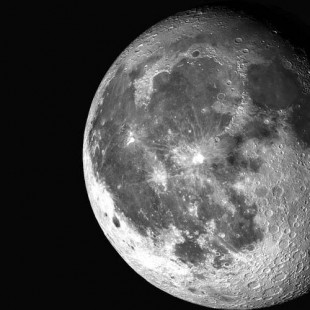 Music
October 9 - Music to get into bed with. SLEEP: Max Richter's new piece is eight hours long - the time one needs to get a good nights rest. "This isn't something new in music", says the composer. "It goes back to Cage, Terry Riley and LaMonte Young, and it's coming around again partly as reaction to our speeded-up lives - we are all in need of a pause button."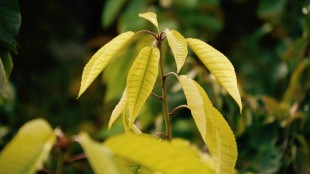 Cherry Tree
October 5 - Colors of fall, memories of summer.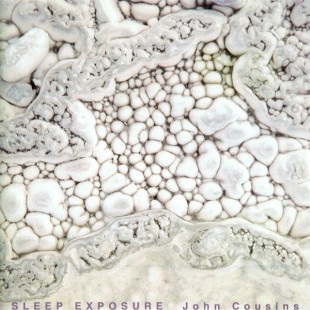 Music
September 21 - I listen to Sleep Exposure, a CD by John Cousins from 1994. In a review by Dean MacFarlane in ALLMUSIC I read: "Throughout the 70s and 80s, this New Zealand composer was considered one of the foremost electro-acoustic composers in the country. This collection of tape works provides startling insight into his visionary music. Informed by European activities in the academic electronic music movement, John Cousins' work is entirely personal, and displays a desire to work outside of the abstractionist methods familiar to the genre. Instead, Cousins deals in a sonic art that works with narrative, spoken word, and field recordings that map a personal topography, somewhere within the dream state suggested in the evocative title. While this recording is considered ambient, its content is far too engaging to fall into the background, and is closer in style to the musique concrète music of Luc Ferrari or even the post-industrial music of Nurse With Wound and Organum."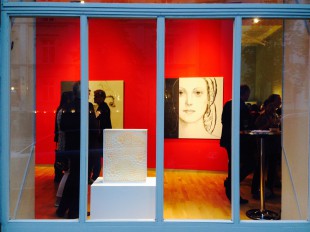 Exhibition
September 12 - Opening of an Exhibition at Rother Winter, an art galery in Wiesbaden: Uli Böhmelmann and Silvia Willkens present new work.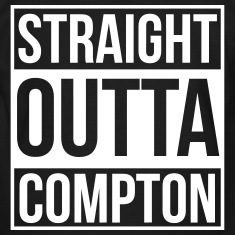 Movies
September 6 - At Palatin in Mainz: Straight Outta Compton (original version with subtitles). Biographical music film (2015) about the hip hop group N.W.A. "In the mid-1980s, the streets of Compton, California, were some of the most dangerous in the country. When five young men translated their experiences growing up into brutally honest music that rebelled against abusive authority, they gave an explosive voice to a silenced generation. Following the meteoric rise and fall of N.W.A., Straight Outta Compton tells the astonishing story of how these youngsters revolutionized music and pop culture forever the moment they told the world the truth about life in the hood and ignited a cultural war." (promotion)
Cherry Tree
September 2 - The spider must have worked all night long.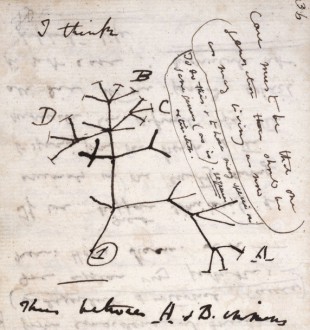 Reading
September 1 - Darwin - Das Abenteuer des Lebens (2008) by Juergen Neffe. The prize winning journalist and bestseller author "spent seven months circumnavigating the globe, in order to relive the most famous journey in scientific history: Charles Darwin's travels aboard HMS Beagle. Traveling by boat, camper van, plane, on horseback, and foot, the trained biologist sought out the places where Darwin had gathered the vital information that would lead to his revolutionary theory of evolution - and where his scientific heirs still study life forms today. At the centre of this research stands the human being, evolution's most sophisticated model and the greatest threat to the natural world that shaped us and is our future." What a fascinating (summer) read! As a printed book it is available only in German. BUT! The text and much more are also available as a Libroid APP, developed by Juergen Neffe himself: "The Libroid is a direct response to the digital revolution. It is stepping up to preserve the essence of the disembodied book. It will not replace the book but rather extend the media potential of the world of reading."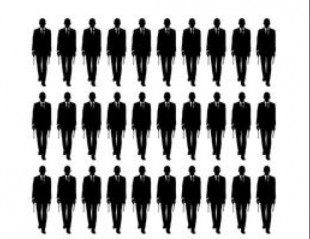 Movies
August 29 - Cinemaxx Solingen: Aleksander Bach, one of my former students at the Institute for Music and Media, invites friends and family to a special premiere of his first feature film, the action thriller HITMAN Agent 47, a remake of a film based on a video game series. The story is about "an elite assassin who was genetically engineered from conception to be the perfect killing machine".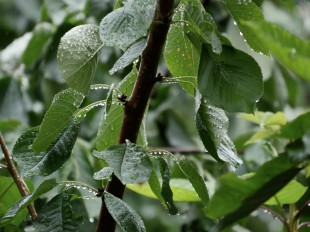 Cherry Tree
August 28 - Rain! Finally. After a very hot and dry summer. Fall is in the air.

Movies
August 27 - Palatin, Mainz. At last I get to see Victoria, highly acclaimed one-take-film by Sebastian Schipper.

Film Festival
August 15 - I arrive in Locarno at the end of the 68th Festival del Film. Among the films I get to see is Dead Slow Ahead (is it a documentary or fiction?), 74 minutes, by spanish director and cameraman Mauro Herce. The intriguing soundtrack is by Jose Manuel Berenguer, a key figure in the electro-acoustic scene in Spain. "A freighter crosses the ocean. The hypnotic rythm of its pace reveals the continous movement of the machinery devouring its workers: the old sailors' gestures disappearing under the mechanical and impersonal pulse of the 21st century neo-capitalism. Perhaps it is a boat adrift, or maybe just the last example of an endangered species with engines still running, unstoppable." (festival catalog) Fascinating, mesmerizing, contemplative. Definitely unusual.

Walking
August 12 to 14 - Three day hike in the Swiss Alps, above Bosco Gurin. At night we put our air filled mats on the rocks and lie under the Milky Way, counting shooting stars. This year the early morning of August 13 is supposed to be the peak of the Perseids Meteor Shower.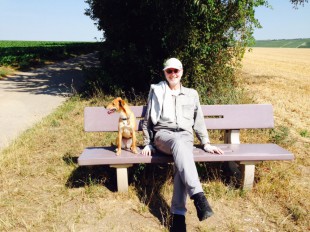 Visitor
August 1 - Bernd Meiners, cameraman from Hamburg, longtime collaborator and friend, comes by for a visit. He shows samples of his night pictures photo exhibition - and we go for a walk.

Media Award
July 9 - As a member of the jury for this year's Media Art & Design Award at the Bauhaus University in Weimar I get to see (and hear) eight nominated student works. The award not only offers students the opportunity to present their most important work publicly - there is also money in it: a total of € 4,500. The prizes are intended to honour the creativity of talented students from the Faculty of Media before they embark on their professional careers. This year the 1st prize goes to Ameli Ali-Bey for Y [wai] - let's breathe. better., a speculative art installation, utilizing techniques and styles from jewelry making, photography and corporate design. The centre piece of the installation is an implant for air improvement. The other first prize goes to Sebastian Wolf and Michael Kugler for On Fog, a 1 m x 1m table, that creates fog. A fogbank for your living room.


Weather
July 5 - Heatwave: 37°C during the day, 28°C during the night.
Hottest July on record in this part of the world.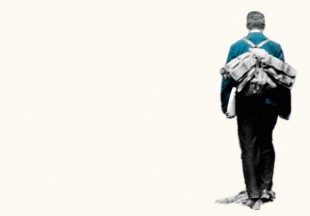 Reading
July 4 - The author Robert Seethaler was born in Vienna in 1966 and has lived in Berlin since 1998. He has published five novels. In his writing he avoids everything noisy and viewy. I just finished reading his most recent book Ein ganzes Leben. It tells the story of Andreas Egger, a man who spends most of his life in a valley in the Austrian Alps. Translated into English by Charlotte Collins, it will be published this summer under the title A Whole Life: "'Another one?' the young woman asked, and Egger nodded. She brought a fresh glass, and as she leaned forward to put it on the table she touched his upper arm with a fold of her blouse. The touch was barely perceptible, yet it left a subtle pain that seemed to sink deeper into his flesh with every passing second. He looked at her, and she smiled. All his life Andreas Egger would look back on this moment, again and again: that brief smile that afternoon in front of the quietly crackling guesthouse stove. Later, when he stepped back out into the open, it had already stopped snowing. It was cold and the air was clear. Scraps of fog were creeping up the mountains, and the peaks were already glowing in the sun. Egger left the village behind him and trudged home through the deep snow. A group of children were playing by the mountain stream a few metres beyond the old wooden footbridge. They had tossed their schoolbags into the snow and were scrambling about in the bed of the brook. Some were sliding down the frozen watercourse on their bottoms while others crept across the ice on all fours, listening to the quiet burbling beneath. When they spotted Egger they ganged up and started shouting, 'Gammy Leg! Gammy Leg!' Their voices rang out bright and clear in the glassy air, like the cries of the young golden eagles that circled high above the valley, plucking fallen chamois from ravines and goats from the pasture. 'Gammy Leg! Gammy Leg!' Egger put down the wooden frame, broke off a fist-sized chunk of ice from the overhanging bank of the stream, drew his arm back and flung it in their direction. He aimed far too high, and the chunk of ice sailed well over the children's heads. For a moment, at the highest point of its trajectory, it looked as if it would just hang there, a small celestial body flashing in the sun. Then it plunged down and disappeared soundlessly in the shadow of the snowbound fir trees."

Cherry Tree
June 27 - The day of the ladder: harvest.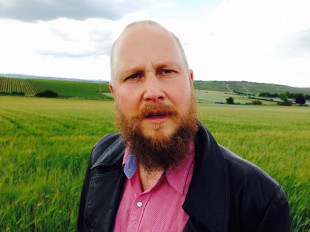 Visitor
June 21 - Sunday walk in the fields with sound artist Lasse-Marc Riek. He is co-founder of Gruenrekorder, an audio publishing company focusing on soundscapes, field recordings and electro-accoustic compositions. Thanks for coming, Riek family!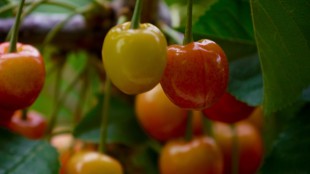 Cherry Tree
June 8 - A little patience is all we need - and then a ladder.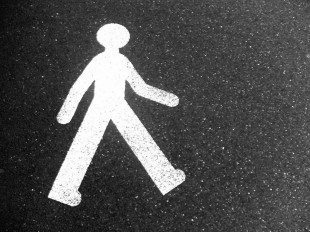 Reading
June 7 - I keep coming back to a small book by French philosopher Frédéric Gros: A Philosophy of Walking. It starts with a chapter titled "Walking is Not a Sport": "...Putting one foot in front of the other is child's play. When walkers meet, there is no result, no time: the walker may say which way he has come, mention the best path for viewing the landscape, what can be seen from this or that promontory...Walking is the best way to go more slowly than any other method that has ever been found. To walk, you need to start with two legs. The rest is optional. If you want to go faster, then don't walk, do something else: drive, slide or fly. Don't walk. And when you are walking, there is only one sort of performance that counts: the brilliance of the sky, the splendour of the landscape. Walking is not a sport."

Places
May 30 - Japan Day in Düsseldorf: cosplay, free hugs and fireworks along the Rhine.
I Think I Am Turning Japanese.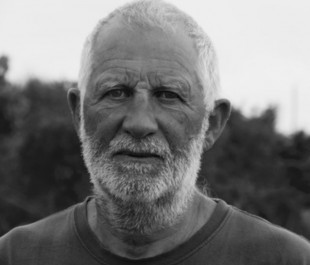 Sabbatical
May 24 - I just received a letter stating, that the sabbatical I applied for was granted for the forthcoming winter semester. My intention is to work with John Cousins, a sonic artist from New Zealand, who I met seven years ago in Christchurch. He was born in 1943 and received training as a musician, graduating with an honours degree in music from the University of Canterbury. In 1967 he was appointed to the staff of the School of Music of that University, where he worked as teacher and creative artist until 2004 when he left the university in order to concentrate fully on making and promulgating his work which has evolved over the years from conventional musical composition to sculptural performance, mixed media and sonic art. John Cousins has a strongly personal, autobiographical basis to his work, and fieldrecordings have been especially relevant to him in his documentation of himself and others in natural situations.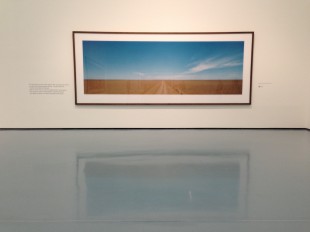 Exhibition
May 14 - Museum Kunspalast Düsseldorf: 4 REAL & TRUE 2. Wim Wenders. Landscapes. Photographs. "'Look at this, this exists, I have seen it, I want to show it to you': This is the attitude, it seems, with which the photographer Wim Wenders returns from his ramblings through the world and the cities, seeking to show us places that might be carrying a waft of an often quiet melancholy mood, similar to what is perceivable in his films. In contrast to those, however, in his pictures he refrains from telling any stories whatsoever. Wenders' photographs are distinctly different from the stills taken from his films: The mostly quiet shots usually devoid of people offer a potential, seducing us to conjure up our own stories." (from Wim Wenders, A Sense of Place, Frankfurt 2005)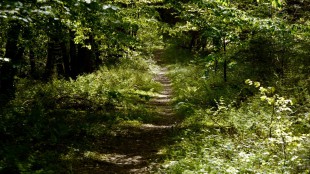 Walking
May 8 to 10 - A three day walk through the spring Palatinate Forest. Hauenstein - Dahn - Busenberg - Bobenthal - Wissembourg - Schweigen.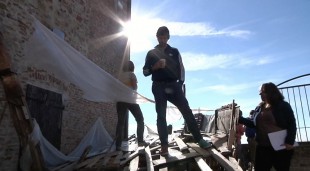 Teaching
April 29 - Premiere at Robert Schumann University of Music and Media in Duesseldorf. Alexander Kühn, David Füsgen and Moritz Hils, three of my students at the Institute for Music and Media, present uebersetzen | translate | tradurre, a documentary, they shot last September in Tuscanny and pampered through postproduction over the last few month.

Music
April 25 - Mainz, Frankfurter Hof. Avishai Cohen Trio. Avishai Cohen on Bass, Nitai Hershkovits on piano and Daniel Dor on drums. From Darkness.

Cherry Tree
April 20 - Waiting for pollination.
The net
April 19 - "The real world is beyond our thoughts and ideas, we see it through the net of our desires, devided into pleasure and pain, right and wrong, inner and outer. To see the universe as it is, you must step beyond the net. It is not hard to do so, for the net is full of holes." (from I am that by Nisargatta Maharaj, 1897 - 1982)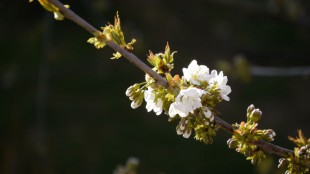 Cherry Tree
April 14 - Between our two lives
there is also the life of
the cherry blossom
(Matsuo Bash

ō

, 1644 - 1694)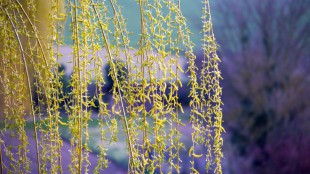 Walking
April 7 - Spring walk.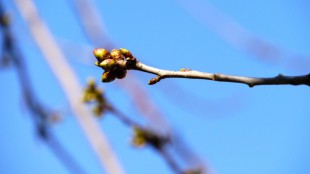 Cherry Tree
April 5 - Easter Sunday. Breakfast with friends under the tree - wearing anoraks and sweaters.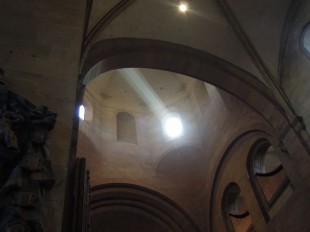 Music
April 3 - Good Friday. Ad matutinum et laudes: the Boy′s Choir of the Cathedral in Mainz.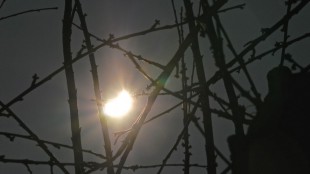 Cherry Tree
March 20 - Beginning of spring and solar eclipse.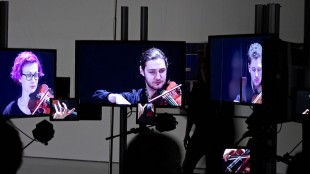 Exhibition
March 19 - Moritz Hils, one of my students at the Institute for Music and Media, presents his audiovisual installation quartett / fragmente (16 video streams, 8 channel audio), a collaboration with converse string quartet, within the Große Kunstausstellung 2015 at museum kunstpalast in Düsseldorf. "This tradition-steeped exhibition once again offers a multi-faceted insight into the art scene of Düsseldorf and North Rhine-Westphalia. The presentation comprises works by 130 artists from the fields of painting, sculpture, photography, prints and drawings, and new media. A key aspect of the exhibition is the juxtaposition of a wide range of works in terms of styles, movements and media, as well as an artistic dialogue between different generations. The Große Kunstausstellung NRW Düsseldorf is the largest exhibition in Germany organised by artists for artists." (exhibition script)
Reading
March 1 - Christian Kracht is a Swiss author, who "performs being a writer". I read his novel Imperium / A Small Empire from 2012, the fictionalised story of a dogmatic German vegetarian, August Engelhardt, who emigrated to German New Guinea in the early 1900s. "And though he had long ago decided to stimulate his senses with alcohol, the coconut milk seemed to transport him into a similar state of excitement, to the extent that even while asleep he could almost feel his blood slowly being replaced by coconut milk, indeed it seemed to him that the red, animal elixir of life was no longer flowing through his veins, but rather the much more highly evolved plant juice from his ideal fruit which would soon permit him to transcend to a higher level of evolution."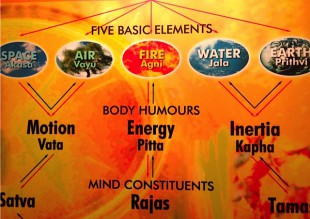 Wellbeing
February 26 to March 3 - A taste of ayurveda. A week in a traditional ayurvedic health centre in the south of Germany. "Pollution of the mind is more dangerous than any other form of pollution and it is the biggest cause of disease." (Balaji També)


Cherry Tree
February 23 - Pruning.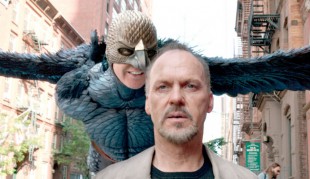 Movies
February 20 - At Palatin in Mainz: Birdman or (The Unexpected Virtue of Ignorance), starring Michael Keaton, directed by Alejandro González Iñárritu, cinematography by Emmanuel Lubezki. BIRDMAN: "Do you hear me? You can do anything! You're an icon! You're bigger than life. You save people from their boring, miserable lives. You make them jump, laugh, cry, shit their pants. All you have to do is snap your fingers...That's what I'm talking about. That is cool! Explosive! Big, fast, loud! Look at them. They love that shit! They starve for blood and action, not this artsy-fartsy philosophical bullshit!"

Exhibition
February 5 - The same procession as every year: Rundgang at Kunstakademie Duesseldorf, annual exhibition of the Duesseldorf art students. Instant mental rejuvenation.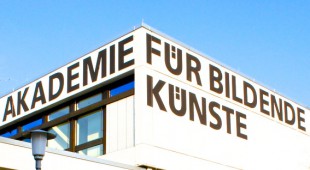 Teaching
February 2 - Responding to an invitation by Prof. Harald Schleicher I give a lecture in the film class at Kunstakademie Mainz. The title for the presentation is a quote by John Cage:
"I love the activity of sound!".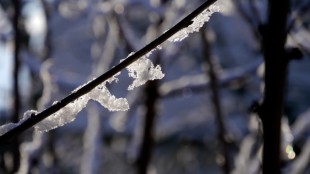 Cherry Tree
February 1 - Snow cherries.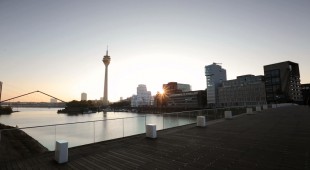 Music
January 8 - New Year reception 2015 at Robert Schumann University of Music and Media in Duesseldorf. Premiere of the new corporate video for our university: Music for Duesseldorf. Stefan Haupt, one of my students, proudly presents his production to an enthusiastic audience. The two and a half minute film is part of his bachelor thesis. The music was composed by his fellow student Sebastian Heuckmann. Apart from Frank Sidenstein, a professional cameraman, the entire production was handled by our students. Kudos to everyone who helped!