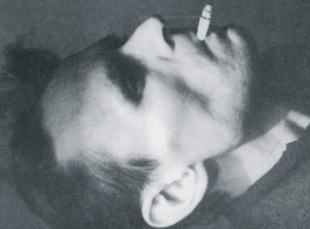 Atemschaukel
December 26 - Just finished reading "Atemschaukel", the latest novel by Herta Mueller, who was awarded with the nobel prize in literature a few weeks ago. In a powerful and poetic language Herta Mueller tells the story of the deportation of Leopold Auberg from Romania to a labour camp in the Ukraine. 'I know you'll come back'. says the grandmother to the seventeen year old boy when he is collected by soldiers. "The war was still on in January 1945. Shocked that, in the depths of winter, I was to be taken who-knows-where by the Russians, everyone wanted to give me something that would be useful, maybe, even if it didn't help. Because nothing on earth could help. It was irrevocable: I was on the Russian's list, so everyone gave me something – and drew their own conclusions as they did. I took the things and, at the age of seventeen, drew my own conclusion: the timing was right for going away."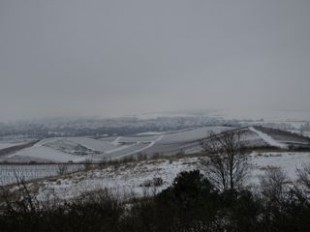 Petersberg
December 21 - Winter solstice. The shortest day of the year. A series of ten minute test shots on top of Petersberg in Rheinhessen. Preparation for a multi camera / multi sound channel project planned for 2010: four simultaneous views from the mountain, each 60 minutes long. PLACES_IN_TIME | Petersberg | north > east > south > west | spring > summer > fall > winter.

AVATAR
December 20 - Three days after its opening in Germany: James Cameron's epic 3D motion picture at Cinestar in Mainz. Wow!

Cherry Tree
December 13 - First snow.


Discovery
December 10 - The Documentary Blog, "a website created by and for documentary fans and filmmakers. Our goal is to become your quintessential source for news and reviews pertaining specifically to documentary films. Our regular 'features' will focus on filmmakers, style, and hopefully provide insight into the process of documentary filmmaking."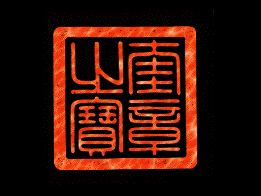 Remember
December 9 - A corean poem by Chunhyang found on Chris Marker's CD-Rom Immemory:
My dear, when you are gone,
Choose, if you can,
To be a temple bell
Ringing morning and evening
And remember, remember
The wooden mallet that strikes you
Is me.
"In Immemory, Chris Marker has used the format of the CD-Rom to create a multi-layered, multimedia memoir. The reader investigates 'zones' of travel, war, cinema, and poetry, navigating through photographs, film clips, music, and text, as if physically exploring Marker's memory itself. The result is a veritable 21st-century Remembrance of Things Past, an exploration of the state of memory in our digital era. With it, Marker has both invented a literary form and perfected it."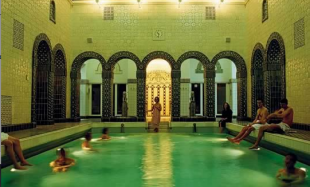 Taking the waters
December 5 - Visiting Kaiser Friedrich Therme, a beautifully restored 1913 Wilhelminian spa in Wiesbaden. Next to a russian steam bath and a finnish sauna there are Tepidarium, Sudatorium,

Sanarium

,

Lavacrum

and Frigidarium waiting to put back warmth into the bones on a drizzly day.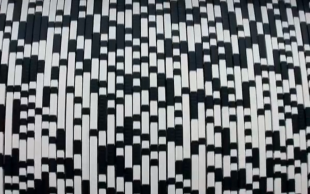 Painting neurons
December 2 - In the online review of the TV magazine aspekte from November 27 I find this five minute TV film about brainpainting, brain avatars and bit.flow. Watching brains at work. Cool. Thanks, Niklas, for pointing it out.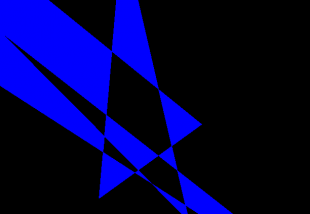 Salon des amateurs
November 26 - Composer and percussionist Lukas Ligeti at Salon des amateurs in Duesseldorf. Fantastic! His marimba lumina, a MIDI controller designed by Don Buchla, he calls "the folk instrument of Silicon Valley" and when he plays it he becomes its master.

PLACES_IN_TIME on YouTube
November 26 - The first three clips of PLACES_IN_TIME are uploaded: PLACES_IN_TIME | Cotes des Legendes | Brignogan Plages, PLACES_IN_TIME | Cotes des Legendes | Kerlouan and PLACES_IN_TIME | Cotes des Legendes | Meneham.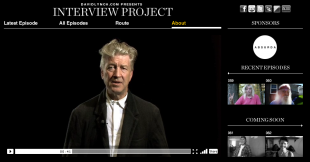 Interview Project
November 17 - My old friend Alexander Urban, professor in the media department at the University of Applied Sciences in Brandenburg, pointed out the Interview Project by David Lynch. Since then I can't stop going back to the website. "What is Interview Project?" Says Lynch: "Interview Project is a ...ah...road trip, where people had been found and interviewed. People should watch Interview Project, because they are going to meet hundreds of people. There was no plan...really...for Interview Project. The people who were interviewed each was different. Interview Project is a 20 000 mile road trip over seventy days across and back the United States. The team found the people driving along the roads going into bars going into...you know...different locations. And there they were. The people told their story. It's so fascinating to look and listen to people. What I hope people will get out of Interview Project is a chance to meet these people. It's something that is human and you can't stay away from it." Well...ah...DL is right.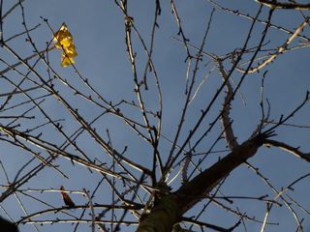 Cherry Tree
November 18 - Naked. Almost.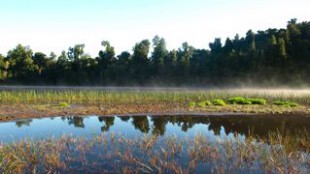 lake > creek > ocean
November 15 - Thanks to Heinz Holzapfel the Filmwerkstatt Duesseldorf presents PLACES_IN_TIME | lake > creek > ocean in the Filmmuseum of the city. The audiovisual installation I produced two years ago during a sabatical stay in New Zealand: Three different nature moods in three seperate rooms. An early morning lake, a mountain creek and the surf at an ocean beach. Three static shots. 43 minutes each. HDTV. Surround sound. No story.

The White Ribbon
November 12 - At the Metropol in Duesseldorf I watched Michael Haneke's new film The White Ribbon - A German Childrenstory. It is set in a village in protestant North Germany on the eve of the First World War. The story is told by the village teacher who also leads the kids choir. He tells of strange incidents and accidents in and around the village, of ambush and suicide. Involved are the kids and their families: squire, preacher, estate manager, midwife, doctor, farmer. It's a film about disrespect, punishment and violence - and maybe even a film about the roots of the German character.

One Wish to Change the World


November 12 - Launch of the Charter for Compassion - result of Karen Armstrong's 2008 TED Prize. The Prize is awarded annually to three exceptional individuals who each receive $100,000 and, much more important, the granting of "One Wish to Change the World": "I wish that you would help with the creation, launch and propagation of a Charter for Compassion, crafted by a group of leading inspirational thinkers from the three Abrahamic traditions of Judaism, Christianity and Islam and based on the fundamental principles of universal justice and respect. Karen Armstrong is one of the most provocative, original thinkers on the role of religion in the modern world. Armstrong is a former Roman Catholic nun who left a British convent to pursue a degree in modern literature at Oxford. She has written more than 20 books around the ideas of what Islam, Judaism and Christianity have in common, and around their effect on world events. Her meditations on personal faith and religion (she calls herself a freelance monotheist) spark discussion. The Charter of Compassion is a cooperative effort to restore not only compassionate thinking but, more importantly, compassionate action to the center of religious, moral and political life. Compassion is the principled determination to put ourselves in the shoes of the other, and lies at the heart of all religious and ethical systems. In our globalized world, everybody has become our neighbor, and the Golden Rule has become an urgent necessity: Do not do to others what you would not like them do to you.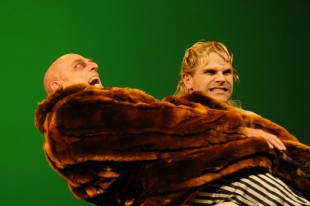 Trickster
November 8 - Premiere of Volpone by Ben Jonson (1572 - 1637) at Staatstheater Wiesbaden. "Volpone", that's Italian for fox - the trickster. Herbert Fritsch's staging of the four hundred year old play (translated by Stefan Zweig and arranged by Sabrina Zwach) is wild, enthusiastic and delightfully entertaining. In the most capable manner he uses the ten characters of the play to ignite a firework of hilariously funny scenes and situations. From ribald commedia d'ell arte jokes to sophisticated speech rythms, the actors have a ball to follow him all the way. Fritsch's grasp is distinct and shaped by a strong creative will. The complete performance is wrapped in music by Ingo Günther (ambient reminiscent of Vivaldi) while the backdrop is an ingenious screen saver by Fritsch himself. Theatre at its best.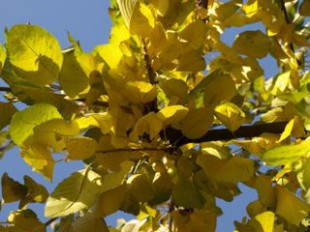 Cherry tree
November 5 - Yellow leaves. Waiting for wind.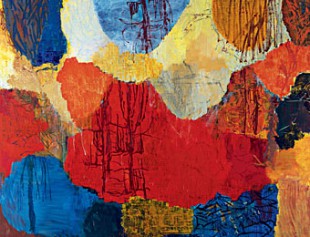 museum kunst palast
October 22 - Per Kirkeby and Caspar Wolf at museum kunst palast in Düsseldorf. What do those two painters - two centuries apart - have in common? Caspar Wolf (1735 - 1783) "ranks among the most eminent Swiss painters of the Pre-Romantic period and is considered a pioneer of mountain painting...Over the centuries Wolf's interest in geology has associated him with Per Kirkeby (1938), who, originally having studied geology, also took part in geological expeditions. It is on this mutual interest that the similarity between Wolf's surprisingly liberated sketches and studies created in mountainous landscapes and Kirkeby's painting is founded. Accordingly, Kirkeby refers to Wolf as one of his 'old favourites'." The huge abstract canvases by Per Kirkeby are impressive and sometimes overwhelming. Wolf's mountain pictures are modern in appearance; and some of the motifs remind me of places I encountered during hikes in the alpes.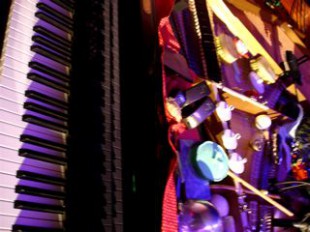 approximation 7:1
October 7, 8 and 9 - In the US once a year mathematicians celebrate Pi Approximation-Day - in order to honor Archimedes' approximation to the mathematical constant π (pi). In Duesseldorf's Salon des Amateurs in the fifth year music lovers celebrate approximation 7:1 - pieces for solopiano. I am lucky to be able to attend three of the nine concerts. On the first night I hear Eve Risser Trio, on the second night Nils Frahm and Peter Broderick and on the third night Ryuichi Sakamoto. Thanks to Volker Bertelmann, Thomas Rieger and Aron Mehzion the curators and presenters of the festival approximation 7:1 has become a musical constant - and I already look forward to next years program.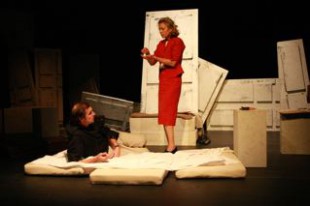 Currywurst in Coburg
October 2 - Premiere of "Die Entdeckung der Currywurst" (The Discovery of the Curry-Wurst) at the theatre in Coburg. My wife plays the part of Lena Brücker in a melodrama set in Hamburg in the last days of World War II.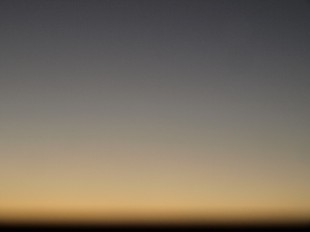 Morning has broken
September 1 - First light above the barn next door.

Rheingau Musik Festival
August 23 - A warm summer evening. The tickets for the concert in the Basilika of Eberbach Monestary are sold to the last seat. Georg Friedrich Händel's biblical oratorio Israel in Egypt resonates in the huge room. Sir John Eliot Gardiner conducts the Monteverdi Choir and the English Baroque Soloists. I had not seen and heard them live since I made the documentary about their year long Bach Cantata Pilgrimage in 2000. It's a great pleasure to watch the maestro dance and listen to the lucid sound of this fabulous choir. "If there where a Nobel Prize for choirs, the Monteverd Choir should be its laureate ", says Le Monde.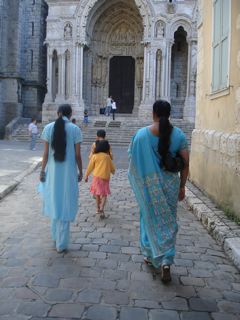 Our Lady
August 17 - Visiting Notre-Dame de Chartres. The Cathedral is considered one of the finest examples of Gothic style architecture. Joseph Campbell refers to the place in his Power of Myth: "That cathedral talks to me about the spiritual information of the world. It′s a place for meditation, just walking around, just sitting, just looking at those beautiful things."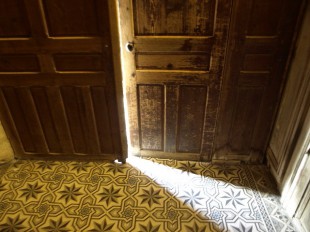 In Search of Proust
August 15 - On our way back home from Brittany. After having just read Swann's Way, the first book of Proust's In Search of Lost Time, I can't resist to stop by in Illiers-Combray to see if there is something left of aunt Leonie's house or of some of the other sites of memory. "Combray at a distance, from a twenty-mile radius, as we used to see it from the railway when we arrived there every year in Holy Week, was no more than a church epitomising the town, representing it, speaking of it and for it to the horizon, and as one drew near, gathering close about its long, dark cloak, sheltering from the wind, on the open plain, as a shepherd gathers his sheep, the woolly grey backs of its flocking houses, which a fragment of its mediaeval ramparts enclosed, here and there, in an outline as scrupulously circular as that of a little town in a primitive painting." We find a sleepy provincial town on a Saturday afternoon. The restored "Maison de Tante Lèonie" is a museum and it is closed. But around the corner we discover "The church! A dear, familiar friend; close pressed in the Rue Saint-Hilaire, upon which its north door opened, by its two neighbours, Mme. Loiseau's house and the pharmacy of M. Rapin, against which its walls rested without interspace; a simple citizen of Combray, who might have had her number in the street had the streets of Combray borne numbers, and at whose door one felt that the postman ought to stop on his morning rounds, before going into Mme. Loiseau's and after leaving M. Rapin's, there existed, for all that, between the church and everything in Combray that was not the church a clear line of demarcation which I have never succeeded in eliminating from my mind." From the Square (two Kebab Take Aways, a small Hotel, the Pharmacy and a Tabac Bar with the local youth coming and going on noisy mopeds) we enter through a door in need of renovation. At once the smell of old wood, francinsense, and perfumes of long gone worshippers takes us into another world. The late afternoon sun falls through the stained glass windows and paints floor tiles, walls and statues. We sit in closed pews and listen to the eloquent stillness of the room. On our way out my wife translates the guestbook entry of an Italian visitor: "We came to Combray in search of Marcel Proust. Here in Saint Jaques we think we might have found him."

In Toxication
August - On the recommendation of a colleague my wife and I watched an episode of the HBO series In Treatment - and became addicted. Within two weeks we went through all 43 episodes of the first season.

PLACES_IN_TIME | Côtes des Légendes
August - During a three week stay near Brignogan Plages on the Côtes des Légendes in Brittany I experiment with light and flexible low tech recording techniques - using a Canon EOS 500D and a zoom H2 - in order to produce a new series of audiovisual moods for PLACES_IN_TIME.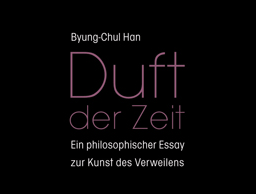 Reading Cocktail
July - What books do you take on a holiday? Determined to slow down I packed suitable brake parachutes: The Ignorant Schoolmaster: Five Lessons in Intellectual Emancipation by Jaques Ranciere, a book mentioned by a new colleague; Duft der Zeit (Scent of Time): A philosophic essay about the art of lingering by Byung-Chul Han, a text I′ve been reading over and over again; and the first volume of Marcel Proust′s In Search of Lost time. The parachutes open - and I enjoy a stimulating mélange of well paced thoughts.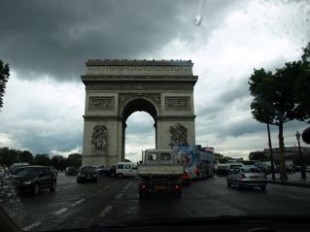 Paris in the rain
July 23 - En route. Cafe au lait and pain aux chocolate.

Semester break
July 18 - ...aaaaaand cut!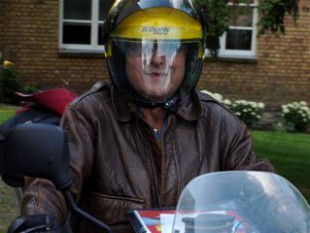 Jupiter
July 5 - On his way from Spain to the Ukraine, Ted Simon comes by for a weekend of casual chat and informal exchange. The seventy eight year old biker is the author of Jupiters Travels and Dreaming of Jupiter. And he is the protagonist of Jupiters Travels, the film I produced and directed eight years ago: It tells the story of the legendary biker, who - at the age of 70 - embarks to ride around the world a second time. The film compares the past with the present, confronts memory and reality, the romantic and the mundane. It tells of a man, who is not a hero, but knows how to lead a heroic life. It is a portrait of a traveller and writer - a biker who is riding all the way to the end of the road.

Taste of June
June 15 - Juicy and sweet; with a slight aftertaste of almonds.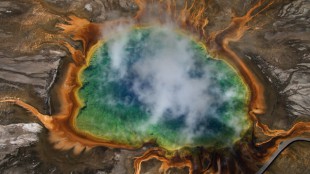 HOME
June 14 - Upon the recommendation of a student I watch HOME, a stunning and at the same time disturbing documentary film by French photographer Yann Arthus-Bertrand. The film was released on the same day in over 50 countries: "June 5th, World Environment Day, has been chosen as the highly symbolic date for this simultaneous, and free of charge release on every format: movie theatre, TV, DVD and Internet." Breathtaking aerial shots and a well written, informative commentary make HOME a declaration of love to our planet: "HOME is an ode to the planet′s beauty and its delicate harmony. Through the landscapes of 54 countries captured from above, Yann Arthus-Bertrand takes us on a unique journey all around the planet, to contemplate it and to understand it. But HOME is more than a documentary with a message, it is a magnificent movie in its own right. Every breathtaking shot shows the Earth - our Earth - as we have never seen it before. Every image shows the Earth′s treasures we are destroying and all the wonders we can still preserve."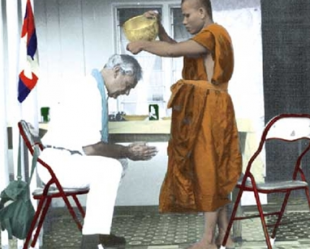 Earthbound
June - A Fortune teller told me: Earthbound travels in the Far East is the third book I just finished reading by Tiziano Terzani. It was in the year 1976 when the Italian journalist, who at the time was a correspondent in Asia for the German weekly magazine Der Spiegel, received a warning by a fortune teller: "′Beware! You run a grave risk of dying in 1993. You must not fly that year. Don′t fly, not even once.′ Sixteen years later, Terzani had not forgotten. Despite living the life of a jet-hopping journalist, he decided that, after a lifetime of sensible decisions, he would confront the prophecy the Asian way, not by fighting it, but by submitting. ...By staying earthbound, Terzani lived to tell of an extraordinary journey through the ever-shifting kaleidoscope of Asia."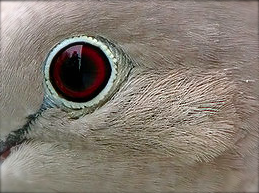 Mourning bird
May 26 - This morning the collared doves had left their nest in the cherry tree, where they had been breeding for the last three weeks. From our window we could make out a bloody lump in the midst of down feathers. A nightly raid. The kids asked if birds are capable of mourning. An hour later I see one of the parent doves on a branch a few centimeters away from the site of crime. All of a sudden I am certain: they are.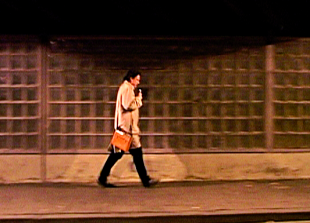 Brinkmanns Zorn
May 19 - Rolf Dieter Brinkmann was a German writer with a raging voice. Born in 1940 he dropped out of school when he was 18, moved to Cologne, began a training as a book seller and started to write poetry and prose. He wanted to break down the boundaries between «high» prose and «bold» writing by using methods found in American beat literature and pop art. He also began experimenting with super 8 film and photography. His extensive tape recordings and radio plays are an aural expression of doubt over the exclusivity of the written form. On April 23, 1975 - after he had been appearing at an international poets′ meeting in Cambridge - Rolf Dieter Brinkmann was run over and killed by a London taxi cab. Harald Bergmann's film Brinkmanns Zorn is a unique and daring attempt to portray the short but rebellious life of the artist. By combining Brinkmann's archival video and audio material with staged scenes, in which the actors act to played back original sound, he creates a disturbingly authentic atmosphere. A unique portrait and a fascinating film adaptation of literature. A few weeks ago Brinkmanns Zorn was awarded with the well reputed Grimme Preis 2009. The box with the Director's Cut includes three DVDs with a duration of 341 minutes.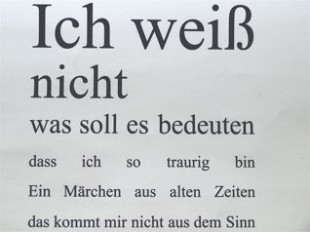 Public viewing poetry
May 18 - Opening of the exhibition Niklas Stiller s Literaturplakate und Textgrafiken at Heinrich Heine Institut in Duesseldorf. Niklas Stiller is a Duesseldorf based writer. We met in Hamburg in the early Eighties, when he - in collaboration with Peter Glaser - wrote a book called "Der Große Hirnriss". It was published at Rowohlt, the publishing house, where I was working as an editor at the time. Today he runs Omikron, a small publisher for medicine, ecology and art. Since more than 30 years he also edits, designs and prints poetry posters. The special exhibition at the Heinrich Heine Institut is accompanied by the display of the six verses of Heine′s poem Loreley on 500 advertising pillars throughout the city: "I cannot determine the meaning, of sorrow that fills my breast: A fable of old, through it streaming, allows my mind no rest..."

New toy
May 16 - The advertisement read: "The H2 begins with a simple idea: provide brilliant stereo recording in an easy-to-use, ultra-portable device. Now everyone can record pristine audio in an infinite variety of applications." It looks like a razor. But it allows amazingly simple audio recording. What a nice little plaything.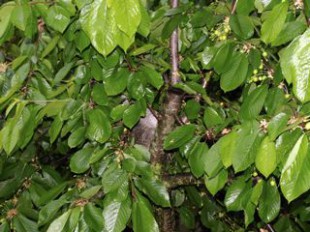 Breeding season
May 11 - On a branch of the cherry tree not far from our living room window: a nest with breeding Collared Doves (Streptopelia decaocto), a pair that has taken up residence in our garden. This is their second brood this year. A few weeks ago we witnessed the various test flights of two earlier offspring.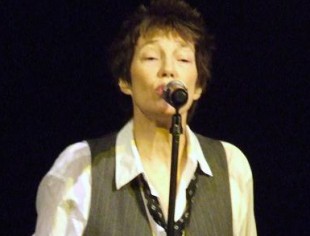 How do sex symbols age?
May 5 - I was curious to see and hear what had become of the actress in one of my favorite films, Antonioni′s "Blow Up", of the voice behind "Je t′aime...moi non plus", the sex symbol of the Sixties. So I bought tickets for Jane Birkin′s concert in Robert Schumann Saal in Duesseldorf, a stop on an extensive tour to promote her new album "Enfants D′Hiver" (winter children). Four young musicians: a piano, a cello, a bass and a guitar. And a 62-year old lady in baggy trousers with a unique voice and a charming smile - a smile that makes a lot of 26-year olds look old. What took us by surprise was the complete absence of vanity. Within minutes she created an atmsophere of ease and openness, of thankfulness and humility. At the same time she took the chance to underline her political views - in reference to the opression in Birma and the ongoing arrest of Aung San Suu Kyi. A special evening. Thanks JB!


K 21
April 24 - Visiting the first European solo exhibition in a museum by the Cuban-American artist Jorge Pardo in Duesseldorf′s K21. In the advertising copy I read: "This collection emphasises the expertly developed aspect of surface design in Pardo's work. It also illustrates the abundance of form in these works." I am looking for a unique artistic drive - but all I can see is decoration. Design ideas which playfully kick around shapes and colors from the sixties. I don′t get it. To compensate the perplexity I visit my favourite rooms in this extraordinary gallery: Nam June Paik′s TV Garden and the room with Juan Munoz′s Plaza (1996) and Thomas Ruff′s Sterne (early 90s). I make a self portrait photographing one of Bethan Huws′ panels with plastic letters: "Through our eyes we see..., 1999".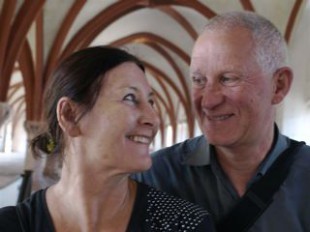 Portat patet, cor magis
April 19 - John Cousins and his partner Colleen Anstey from Christchurch stay for a short visit. John is a composer and visual artist, Colleen is a dancer and herbalist. On a beautiful spring day we make a tour through Rheingau and visit the cisterian monastery Kloster Eberbach. The motto of the cisterian monks, which has been handed-down over time is "Portat patet, cor magis - the door stands open, but the heart even more so!".


Student films
April 17 - In a collaborative event by Filmwerkstatt Duesseldorf and the Institute For Music And Media - called IMMpact No1 - a number of our students have the chance to present their video projects on the cinema screen of the Black Box at the Filmmuseum Duesseldorf.


Flourishing
April 12 - Easter Sunday. The cherry tree in full bloom.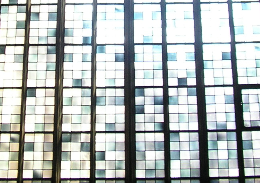 Matins and lauds
April 10 - Good Friday at 8:30 am in the thousand year old cathedral in Mainz. The boys choir sings ancient chants for lauds (morning prayer).


The scent of spring
April 10 - Only for a few days: the scent of the hawthorn (crataegus).


Spring
March 6 - First blossoms on the cherry tree.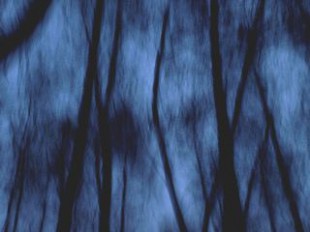 Dawn chorus
April 5 - Taking an early morning walk with my seven year old daughter Emily to listen to the morning chorus of the birds. Blackbird, throstle, redstart, tit, fink, woodpecker ... I wish I could name them all.


Landscapes
March 26 - In his New York Times review of the New Directors/New Films program, a joint presentation of the Museum of Modern Art and the Film Society of Lincoln Center film critic A. O. Scott observes: "What might resonate longest in the mind, sampling this international gathering of first and second features, are not narratives but landscapes....In recent years a back-to-the-landscape-film tendency has been evident at festivals from Cannes to Sundance, especially among younger filmmakers. A fascination with the natural world — which seems at once fragile and enduring, forbiddingly strange and intimately known — is an obvious response to, and escape from, our hypercivilized, technology-saturated, globalized habitations." The still is from Sonbahar/Autumn, a German/Turkish film by Ozcan Alper.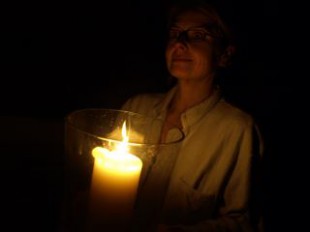 Switch off
March 28 - Celebrating earth hour with the whole family by switching off all the lights in the house at 8:30 pm for one hour - like millions of others on the planet. We sit around candles, play rythm games, sing songs and read stories about the beginnings of electricty. The kids are thrilled by the ambiance and demand an earth hour once a week.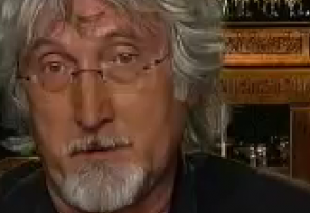 I heard the news today, oh boy
March 27 - In todays heute journal, a daily news magazine on German television, I learned a new term: "Systembruch" (breakage of the system). It was used by Prof. Dr. Fritz Simon, a psychoanalyst, who was interviewed by Steffen Seibert, the host of the news show. He talked about the unreckoned deafness of most Germans to the current economic crisis: "This is much more than a crisis - it′s the breakage of the system." That′s news.


Blink of an eye
March 19 - Two years after its release and after countless recommendations I got to see The Diving Bell and the Butterly, a film by American painter Julian Schnabel. The film is based on the best-selling memoir of Jean Dominic Bauby, editor of the French magazine ″Elle″, who became paralyzed by a stroke at just 43 years of age. Unable to move he devised a method of communication using eye movement. With the blinking of his left eye he dictated his own life story. Schnabel′s film, faithful to Bauby′s real life, is an extraordinary piece of art, using the language of film in the most poetic way. He shows how sensory awareness charges memory and memory fuels imagination. And how an imaginative mind can fly like a butterfly, even when its locked in a paralyzed body like in a diving bell.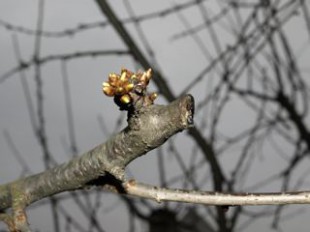 Cut to grow
March 8 - Pruning the cherry tree.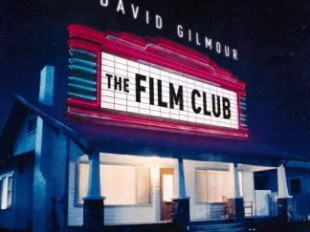 Film School
February 25 - The Film Club by Canadian author David Gilmour tells the true story of a father and his son. The deal is as simple as its unconventional: The seventeen year old son, who hates school, is allowed to drop out - under the condition to watch three films a week with his father. The father, a former film critic and television host, chooses the films. He starts with The 400 Blows (Les quatre cents coups, 1959) by Francois Truffaut, serves Paul Verhoeven′s Basic Instinct (1992) for dessert and assorts the weekly program with the sure hand of a connoisseure. "Week by week, side by side, father and son watch the world′s best (and occasionally worst) films - from "True Romance" to "Chungking Express", "A Hard Day′s Night" to "Rosemary′s Baby", "Showgirls" to "La Dolce Vita". The films get them talking - about girls, music, heartbreak, work, drugs, money, love, friendship - and they open doors to a young man′s interior life at a time when parents are normally shut out." It′s an honest book - for fathers, sons and movie lovers.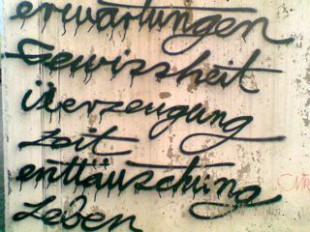 Writing on the wall
February 17 - Seen during an early morning stroll along the Rhein River in Düsseldorf towards the end of a cold winter.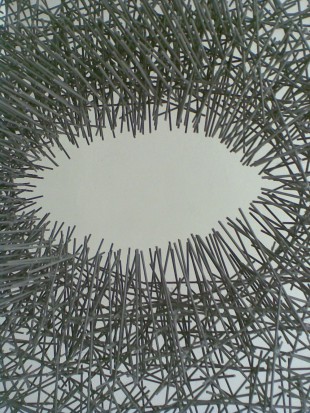 Kunstakademie Düsseldorf
February 11 - "Rundgang" means walkabout, and is the title of a yearly exhibition in Düsseldorf′s famous art academy. In the four day event, the academy opens its studios and delivers insight into a multitude of student works. It is inspiring and optimistic - rare sentiments in these days of economic gloom.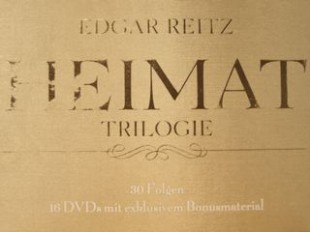 Homeland
January - "Heimat Trilogie" is the complete edition of the thirty films of Edgar Reitz′s trilogy. The lavishly designed box includes 15 DVDs. In thirty episodes Heimat tells the story of the Simon family based in a fictitious village in Hunsrück (a low mountain range along the Rhine River) between 1919 and the year 2000. In the last few weeks I watched the more than fifty hours of this monumental TV production in their chronological order. The eleven parts of "Heimat 1 - Eine deutsche Chronik (1919 - 1982)" are unparalleled and belong to the classics of German televison films. After that the various films differ very much in their quality.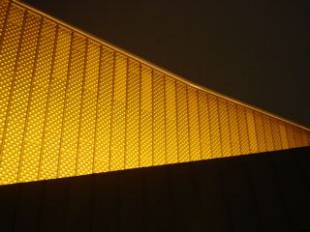 Digital Concert Hall
January 29 - Accepting an invitation by Robert Gummlich, teacher for multi camera recording at IMM, I inspect the new automated multi camera system in Berlin′s Philharmonic Hall: fixed cameras around the stage of the famous concert hall are remote controlled, mixed and live streamed in the internet. "The Berliner Philharmoniker′s Digital Concert hall invites you to experience live concerts and browse archived recordings - all in the comfort of your own home, no matter where you are."


Deep North
January 28 - In a field trip with a small group of students I visit Transmediale.09, festival for art and digital culture in Berlin. "In the search for DEEP NORTH, transmediale.09 seeks the paradoxical and global consequences, the re-orientation, shifting of perspectives and means to interact with the issues of cultural and technological development, innovation and creative sustainability lurking below the surface of climate change." Among the different works of art in the exhibition space there is also Reynold Reynolds′ new piece SIX APARTMENTS: On two screens next to each other a poetic narration of resignation and decline exhibits the life of six people in their apartments. "The inhabitants live isolated, unaware of each other, without drama – they eat, sleep, watch television – even though their lives are overshadowed by mass media generated problems of the larger world and the upcoming ecological crisis." Another disquieting piece is Jan-Peter E.R. Sonntag′s AMUNDSEN/I-landscape: A three part video and sound installation. "The footage was taken in Norway close to the former house of Amundsen, the famous polar scientist. While watching the screen, the vistor is confronted with a psychoacoustic paradox caused by sounds that can be experienced through headphones as well as a pedestal generating low frequencies, which are absorbed by the viewers′ body."


Favourites
January 25 - Favourite sounds: the voice of my wife, the laughter of our children, ocean waves on a pebble beach, the song of the nightingale, the church bells in the village I live in and the sounds of the cello. Favourite images: the image of the earth in space, the horizon between ocean and sky, images, that show change, transition, transitoriness.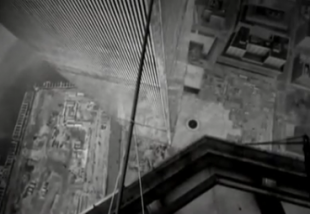 "He is the man, we are the wire"
January 20 - On the day of Barack Obama′s inauguration as US president, my friend Eric Adigard sends a link to his blog AXIOMENTA - axioms from a changing world. It features a remixed trailer for the 2008 documentary film Man on Wire. In his text Eric says: "This exceptional documentary tells the story of a high-wire walker who in 1974 performed a sort of "anti-terrorist" stunt by sneaking into, setting up and walking a wire between the twin towers of the World Trade Center. With time, the resonance and symbolism of this daring act, combined with the monumental and tragic destiny of the towers, serves to reflect the enormity of the challenges that lie ahead of us. The passing from one societal architecture into a new one will be a daring moment from which there is no turning back. As president-elect Obama takes leadership of a broken nation. He is the Man and we are the Wire." In the middle of the trailer the voice of Philippe Petit, the protagonist of the film, recalls the moment when he stepped out: " I had to make the decision of shifting my weight from one food anchored on the building to the food anchored on the wire."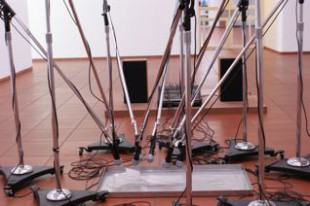 An afternoon in the museum
January 15 - Visiting five special exhibitions at Museum Ludwig in Cologne: Thomas Bayerle: Looping, Hush 1 (a radio play by Paul Plamper), Gerhard Richter Abstrakte Bilder, Looking for Mushrooms (Beat Poets, Hippies, Funk, Minimal Art in San Francisco fom 1955 to 1968) and Jonas Mekas. One of the pieces in the San Francisco exhibition is The Sound of Ice Melting by Paul Kos. In 1970 he had placed ten microphones on stands around a block of melting ice - an absurd, ironic but also friendly comment on the images of politicians speaking into arrays of microphones. I am also thankful for the smorgasbord of hard to come by films, books and thought fragments of Jonas Mekas, the New York film maker from Lithuania and I enjoy wathching his eclectic video diaries.


"Call me Ishmael"
January 10 - ... one of the most famous opening lines in American literature. Fourteen years ago I started STEVE REICH: CITY LIFE with a take, in which the composer quotes these lines and reads from the beginning of Moby Dick. I finally found time to follow Ishmael into the world of the whaleship Pequod and meet the harpooners Queequeg and Tastego, the mates Starbuck, Stubb and Flask - and of course captain Ahab: "He piled upon the whale′s white hump the sum of all the general rage and hate felt by his whole race from Adam down; and then, as if his chest had been a mortar, he burst his hot heart′s shell upon it." 178 years after it′s been published Herman Melville′s novel is still an extraordinary reading adventure.


Frozen beginning
January 2 - Starting the new year skiing in Buchenberg / Allgaeu.