Port-Royal-des-Champs
December 25 - Short excursion into (Peter) Handke-land. I read Don Juan. His own novel. The epigraph quotes Da Ponte and Mozart's Don Giovanni: "Chi son'io tu non saprai" ("Who I am, you shall not discover.") This is how the story starts: "Don Juan had always been looking for someone to listen to him. Then one fine day he found me. He told me his story, but in the third person rather than in the first. At least that is how I recall it now. ... "

Out of synch
December 21 - Gillian Wearing at K20 in Duesseldorf. My favorite piece is a video with seven scenes titled 10 - 16: " The actors are placed at different locations, each speaking while facing the camera. They use the first person, and yet the voices are those of children and adolescents aged ten to sixteen that Gillian Wearing recorded in a number of interviews. The adults lip-synch the short, sometimes bizarre stories. The older the young people are, the more the growing identity of the teenagers is expressed with all its facets. While the ten year-old raves about his tree house, the sixteen-year-old talks about his inferiority complex." (catalog)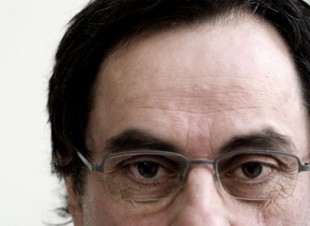 How to Make a Book with Steidl
December 20 - In a lecture at museum kunstpalast in Duesseldorf Gerhard Steidl, publisher and printer, talks about the making of the exhibition catalog "Andreas Gursky: Bangkok", which he produced for the current photo exhibition. He unveils the secrets behind his success: Be stubborn in your insistence on quality! Invest all your time and money! Do it with passion! Don't compromise!
The independent old school publisher achieved some fame in one of my favorite documentary films of recent years (2010). Filmed in the direct cinema style, How To Make A Book With Steidl by Gereon Wetzel and Joerg Adolph "observes the publisher, as he collaborates with the world famous photographers Joel Sternfeld, Robert Frank, Ed Ruscha, Jeff Wall and Robert Adams, at their studios and other places of work, in New York, London and Paris, in the Katar desert, and, last but not least, in Göttingen. Here, in "Steidlville", their works are printed on Steidl's own machines, in three shifts. In goes the idea, out comes the finished book." (press kit)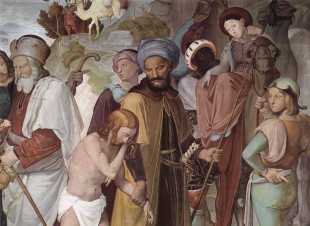 Reading pleasure
December 16 - After months of joyful (and at times laborious) reading I finish Joseph and his Brothers, a four-part novel by Thomas Mann, written over the course of 16 years and first published in 1943. In these days of twitter nonsense and facebook chatter reading long texts becomes almost an act of subversive resistence. "It was beyond the hills north of Hebron, a little east of the Jerusalem road, in the month of Adah; a spring evening, so brightly moonlit that one could have seen to read, and the leaves of the single tree there standing, an ancient and mighty terebinth, short-trunked, with strong and spreading branches, stood out find and sharp against the light, beside their clusters of blossom--highly distinct, yet shimmering in a web of moonlight."
Treasured sound
December 13 - "We are loosing our listening," states sound expert Julian Treasure in his Basecamp lecture at the Institute For Music And Media. After his exquisite presentation we enjoy an evening of good food and "slow listening". Thank you, Julian!

Cherry Tree
December 9 - Winter blossom.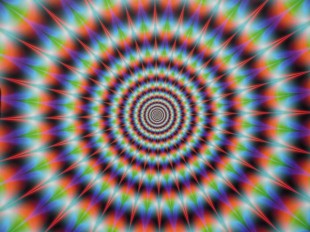 Moving Frankfurt
December 6 - Kick off event - including an ambitious evening gala - for the upcoming B3: Moving Image Biennal in Frankfurt. The first Biennal is planned for 2013. "With B3 Moving Image Biennial, the state of Hesse has initiated a strong new events format for the film, games, media, art, and communications industries—and also for the creative economy of a whole region. This is a significant investment for the region and a sustainable future. The aim of B3 is to show in practice and real experience the great potential of the moving image in all areas of development, research, distribution, finance, and applications. Whether we are talking about an artistic experiment or a product ready for market, a future-looking area of research or theoretical discourse—B3 addresses the whole spectrum." (Concept) Says J.K. Keller, one of the moving image artists asked to comment : I'm afraid I have nothing to say about the future (of the moving image). The moving image will continue to move." Well roared, lion!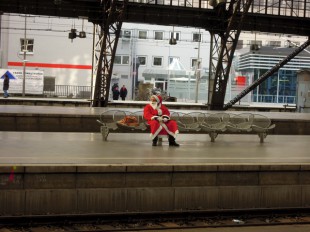 Cologne main station
December 6 - Missed connection

Alte Oper
December 2 - Portrait Concert Manfred Trojahn at Alte Oper in Frankfurt with the Ensemble Modern conducted by Michael Boder. The most recent piece, which was premiered tonight, is called Contrevenir (pour ensemble, musique à la mémoire de H.W. Henze).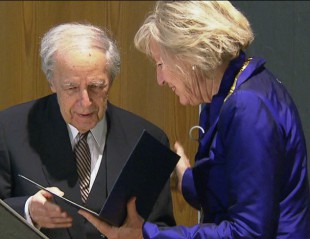 Pierre Boulez
December 1 - Awards ceremony at Akademie der Wissenschaften und Literatur in Mainz: French composer, conductor, thinker and writer Pierre Boulez is the first to receive the new Robert Schumann Prize for music and literature. Writes the jury: "One of the most consequent, intellectually sharpest and creatively most rigorous exponents of music after the Second World War". The brilliant laudatio is held by Nike Wagner.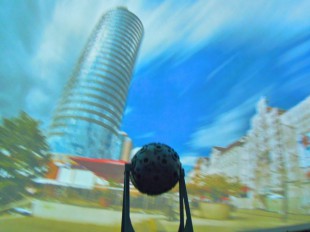 FullDome
November 23 and 24 - Attending a 2-day workshop at Fraunhofer Institut IDMT in Ilmenau and in the planetarium at Carl Zeiss in Jena. The workshop was held in preparation for the 7th FullDome Festival 2013. It's topic was the usage of sound and moving images in 360 degree media productions.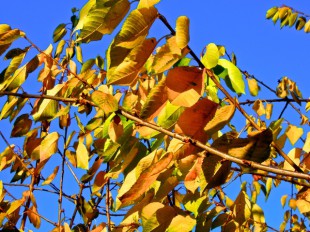 Cherry Tree
November 9 - Before they are completely gone the leaves of the cherry tree put on their final show: red, orange and yellow.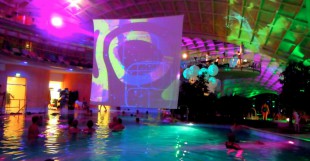 Liquid Sound
November 3 - It's the weekend when the full moon (Oct 28) kicks off the yearly Liquid Sound Festival at the Toskana Therme in Bad Sulza. My wife is booked to give "literary infusions" - every hour on the half hour she reads stories from her CD wasser lesen (reading water) in the "Lektarium". The rest of the family enjoys the pleasures of taking the waters.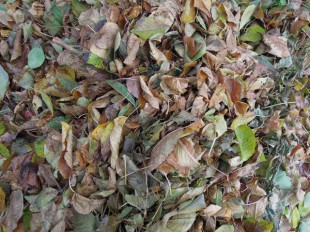 Cherry Tree
November 1 - Autumn Day.


Lord: it is time. The summer was immense.
Lay your shadow on the sundials
and let loose the wind in the fields.

Bid the last fruits to be full;
give them another two more southerly days,
press them to ripeness, and chase
the last sweetness into the heavy wine.

Whoever has no house now will not build one
anymore.
Whoever is alone now will remain so for a long
time,
will stay up, read, write long letters,
and wander the avenues, up and down,
restlessly, while the leaves are blowing.

(

Rainer Maria Rilke

)
Soundscape concert
October 28 - Premiere of PLACES_IN_TIME | Petersberg 2010 | The 4 Seasons as soundscape concert at the concert hall of the University of Music in Duesseldorf. The project is a collaboration with Jonas Hummel. In spring, summer, fall and winter of 2010 we recorded sound and images on top of Petersberg, a hill in Rheinhessen. It was the first time the project was presented to the public. Aeris, a furniture company from Munich, gave us 50 swopper for the audience to sit (and swivel) on and sent Sabine Krietemeyer, head of their press office, to put together the chairs - and dissemble them again (Thank you!). The photo above was taken by Susanne Diesner (Thank you!).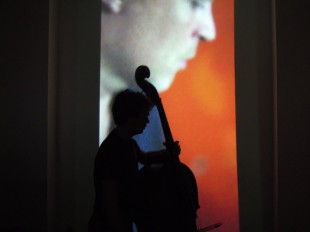 Video/music/performance
October 26 - Wuppertal, City Hall. Premiere of "Einblicke", a project with five musicians and five film makers. Each one of the five musicians invited a film maker for collaboration. The idea was to give "insights" into the private lifes of the musicians. I was invited by Sebastian Gramss, double bass player from Cologne. At his studio and private home we shot a few hours of film and video, which I passed on to Maurice Braun, a talented young media artist, who edited the material into eleven short clips. All videos are projected onto the walls, windows and pillars of the main lobby of the City Hall of Wuppertal during the 50 minute set of improvised music. The participating musicians are Gunda Gottschalk (violine), Sebastian Gramss, (double bass), Carl Ludwig Hirsch (tuba), Angelika Sheridan ( flute) and Ute Voelker (accordion). The other video artists are Wasiliki Noulesa, Gudrun Barenbrock, Sven Hahne and Antje Steinborn.

On the way south
October 26 - There they go again - crying above my head.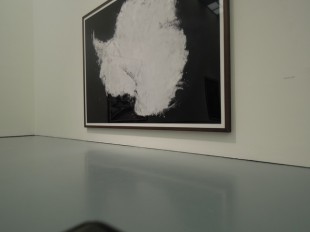 New approach to realism
October 25 - Spending time at Museum Kunstpalast in Duesseldorf: Andreas Gursky.
"The oeuvre of the Düsseldorf-based, internationally renowned photographic artist Andreas Gursky (born in Leipzig in 1955) stands, in contemporary photography, for a new approach to realism by means of conceptualisation or photo montage using digital technology." (museum kunstpalast)
One of the museum attendants looks as if he is in pain. He tells me, that they are not allowed to sit. Not at all. Not during the whole shift. Eight hours. Not even, when there are no visitors in the exhibition. It's a strict order "from above". I am shocked. If what the attendant tells me is true, then this order is torture. The information makes me feel sick - and it affects my experience of the visit in a weird way.

PLACES_IN_TIME
October 15 - Launching a new channel on vimeo: PLACES_IN_TIME | 1 shot_1 minute_original soundtrack. The method is simple: Switch your camera to HD-mode and put it on a windowsill or on a table in your favorite cafe or on a rock. Push "record". Switch off after a minute. Record image and sound. Upload to vimeo. Write where and when the clip was recorded. Send the link to post‹at›waffender.de.
PLACES_IN_TIME is inspired by a verse from Ash Wednesday, a poem by T.S. Eliot:
Because I know that time is always time
And place is always and only place
And what is actual is actual only for one time
And only for one place.

LIEBE
October 12 - At the Eldorado in Frankfurt I see one of the most impressive films I have seen in a long time: Michael Hanecke's Amour (Love). Georges (Jean-Louis Trintignant) and Anne (Emmanuelle Riva) are both 80 years old, when Anne suffers a severe stroke. Absorbing from the first to the last minute. Produced in France, Germany and Austria!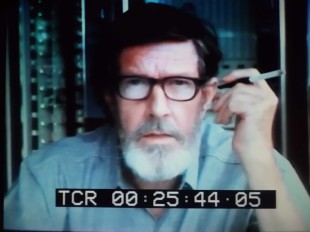 Sound of silence
October 5 - Visiting SOUNDS LIKE SILENCE, an exhibition celebrating John Cage's 100th birthday and the 60th anniversary of the premiere of the composer's "silent piece" 4′33″ at the Dortmunder U / Center for Art and Creativity. One of the pieces on display is Christoph Korn's deletion studies. Its a webbased project, in which the artist examines the disappearance of musical material caused by deletion.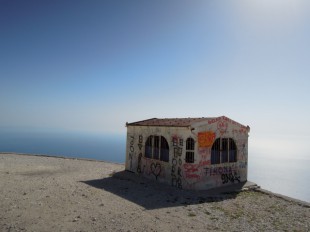 In the land of Skipetars
September 23 to 26 - Brief research trip to Albania: Tirana, Fier, Vlore, Himare, Sarande, Girokaster, Tepelene, Durres. Thanks for the invitation, Herbert.

Approximation 2012
September 19 to 21 - Like every year in fall the Approximation Festival in Duesseldorf is pushing musical boundaries. I listen to great performances by Christina Vantzou and Little Prism Ensemble, Zoe Keating, John Kameel Farah, Alexander Balanescu and Kronos Quartet.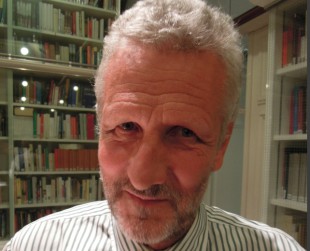 Niklas Stiller
September 19 - Niklas Stiller - reader, thinker, poet, medico and publisher - celebrates his 65th birthday. In a tribute at Heinrich-Heine-Institute he reads from his new book Die Salzkoerner. His friends, companions and readers raise their glasses to his health. Happy Birthday, Niklas!

DER BILDHAUER
HAUT EIN HAUBILD

Der Worthauer
haut ein Hauwort

DER TONHAUER
HAUT EIN TROMMELFELL

Bildhauer, Worthauer, Tonhauer
zerhauen eine Bedeutung,
eine Gewohnheit,
dass es staubt!

AH - ENDLICH FREI!!
(Niklas Stiller)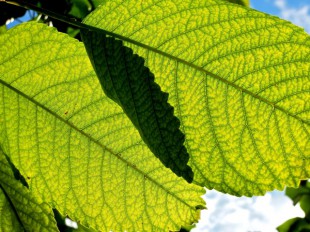 Cherry Tree
September 12 - First signs of seasonal weariness. Photosynthesis is the process of transforming light energy to chemical energy and storing it as sugar. In winter, when there are no leaves on the tree, photosynthesis stops. The plant 'sleeps' and lives of the energy it has produced during the summer. "Chlorophyll looks green because it absorbs red and blue light, making these colors unavailable to be seen by our eyes. It is the green light which is not absorbed that finally reaches our eyes, making chlorophyll appear green. However, it is the energy from the red and blue light that are absorbed that is, thereby, able to be used to do photosynthesis." (J. Stein Carter)
Senseless
September 9 - Saw Perfect Sense on DVD. Its an English/Swedish/Danish/Irish coproduction, directed by David Mackenzie, with Eva Green and Ewan McGregor, that came out last year. "A chef and a scientist fall in love as an epidemic begins to rob people of their sensory perceptions". Great soundtrack by Max Richter.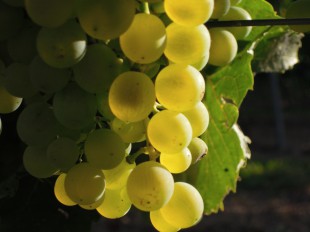 Morning walk
September 7 - The sky is cloudless and light blue. A faint scent of fall is in the air. The ploughed fields smell of earth. The grapes are cold, but taste sweet already. A loud hum from the autobahn and the distant highway. Crow cries and the occasional backfire from gas propelled bird scare cannons. The early sun warms my face.

Play it again, Ed!
September 4 - "One morning, when Gregor Samsa woke from troubled dreams, he found himself transformed in his bed into a horrible vermin. He lay on his armour-like back, and if he lifted his head a little he could see his brown belly, slightly domed and divided by arches into stiff sections. The bedding was hardly able to cover it and seemed ready to slide off any moment. His many legs, pitifully thin compared with the size of the rest of him, waved about helplessly as he looked." That's how Franz Kafka started his novella The Metamorphosis, first published in 1915. Replay, a short novel by Benjamin Stein, published a few month ago and at present only available in German, has a similar beginning. Ed Rosen, its protagonist, also wakes up in bed with weird looking limbs. He sees a hoof at the end of his duvet. "I am afraid of phenomena, that I have not invented myself", he thinks - and covers it. Ed Rosen is a scientist: Biomedical Informatics. He spezializes in software systems that bridge the gap between organic nerve tissue and anorganic nerve-like computer systems. His invention is an implant, called UniCom. It allows its bearer to record and replay all visual and aural information, that come in through eyes and ears. In order to be able to distinguish between reality and memory, he marks the replays with the figure of Pan from Guillermo del Toros film Pan's Labyrinth. It helps - but it does not save him from beeing hooked.

Music now
August 25 - Listening to an exquisite set of improvised music at the Humanoise Congress #24 in Wiesbaden: Tony Buck (Drums), Sebastian Grams (double bass) and Dirk Marwedel (extended saxophon).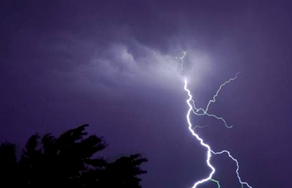 Percussion
August 24 - Listening to thunder and rain during a sudden soundscape concert in the early morning hours.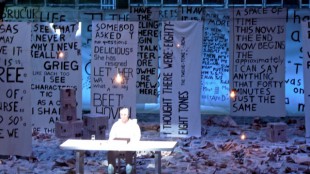 The pleasure of beeing slowly nowhere
August 22 - Bochum, Jahrhunderthalle. Initiated by Heiner Goebbels, artistic director of the current International Festival of the Arts Ruhrtriennale, Robert Wilson performs John Cage's composition Lecture on Nothing (1959):
I am here, and there is nothing to say.
If among you are those who wish to get somewhere,
let them leave at any moment.
What we require is silence;
but what silence requires is that I go on talking. ...


Please play
August 19 - Visiting the exhibition A House Full of Music. Strategies in Music and Art at the Mathildenhoehe in Darmstadt. Coinciding with documenta 13 in Kassel, the show presents twelve fundamental strategies of music and art since 1900: to record, to collage, to be silent, to destroy, to calculate, to roll the dice, to feel, to think, to believe, to furnish, to repeat, and to play. It features soundscapes, projections, objects, scores, paintings and installations by 110 visual artists, musicians and composers – from Laurie Anderson to Robert Filliou, Anri Sala, Dieter Roth, Iannis Xenakis, Frank Zappa and of course, at the center of it all: John Cage, whose 100th birthday is coming up on September 5. "Like hardly anyone before him, Cage consistently posed anew the question of the connection of music with other fields of art and everyday life. He stands alongside Satie, Duchamp, Paik and Beuys as one of the great strategists and crossover artists who straddled the boundaries of music and art in the 20th century."(catalog)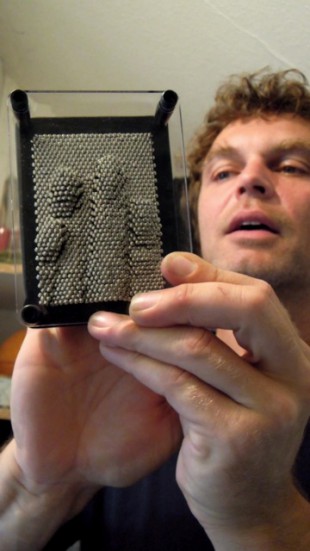 Visual improvisation
August 17 - Shooting session with Sebastian Grams at his home in Bergisch-Gladbach. The musician (double bass player, cellist and composer) is part of a future performance called "Einblicke", initiated by akkordeon player Ute Voelker: Each one of the five musicians involved in the project invited a film maker for collaboration. Each film maker produces 22 minutes of silent video, that will be shown during a 50 minute live set of improvised music on five screens. It sounds complicated, but it is fun. And it is inspiring to spend time with Sebastian (and one of his chickens).


Cherry Tree
August 10 - Bernd Meiners, long-time friend (and one of the best camera people I had the pleasure to work with) came for a visit under the tree. In a special (candlelit) showing he presents a selection of his nightshots. Thanks for coming, Bernd.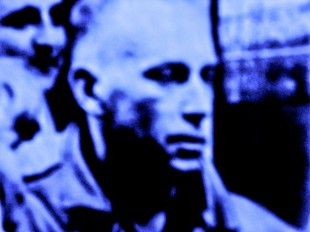 Memory
July 29 - Today, at the age of 91, a great European artist died: French writer, photographer, filmmaker Chris Marker. His films, particularly La jetée and Sans Soleil were unique, are inspiring and will not be forgotten. "I will have spent my life trying to understand the function of remembering, which is not the opposite of forgetting, but rather its lining. We do not remember, we rewrite memory much as history is rewritten. How can one remember thirst?" (Chris Marker)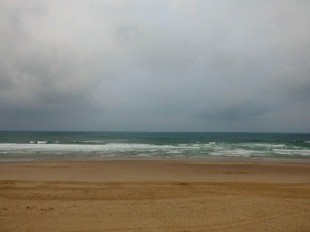 Elemental voices
July 24 to August 5 - Cap d'Homy, French Atlantic coast. Sand, water and sky. Listening to the sound of the ocean. I reread The Outermost House by Henry Beston, a classic of American nature writing, published in 1928: "The three elemental sounds in nature are the sound of rain, the sound of wind in a primeval wood, and the sound of outer ocean on a beach. I have heard them all, and of the three elemental voices, that of ocean is the most awesome, beautiful, and varied. For it is a mistake to talk of the monotone of ocean or of the monotonous nature of its sound. The sea has many voices. Listen to the surf , really lend it your ears, and you will hear in it a world of sounds: hollow boomings and heavy roarings, great watery tumblings and tramplings, long hissing seethes, sharp, rifle-shot reports, splashes, whispers, the grinding undertone of stones, and sometimes vocal sounds that might be the half-heard talk of people in the sea. And not only is the great sound varied in the manner of its making, it is also constantly changing its tempo, its pitch, its accent, and its rythm, being now loud and thundering, now almost placid, now furious, now grave and solemn-slow, now a simple measure, now a rythm monstrous with a sense of purpose and elemental will. Every mood of the wind, every change in the day's weather, every phase of the tide - all these have subtle sea musics all their own. Surf of the ebb, for instance, is one music, surf of the flood another, the change in the two musics beeing most clearly marked during the first hour of a rising tide. With the renewal of the tidal energy, the sound of the surf grows louder, the fury of battle returns to it as it turns again on the land, and beat and sound change with the renewal of the war."

Summer
July 17 - A walk in the fields. Rye, wheat, barley. Almost ready to be harvested.

Melancholic impact
July 16 - Finally got to see Melancholia: "A beautiful movie about the end of the world" by Lars von Trier. Unsettling, stunning, European.

In praise of inefficient contemplation
July 7 - Just finished reading "Wer bin ich, wenn ich online bin?", the German version of The Shallows - What the Internet is Doing to Our Brains by American author Nicholas Carr, published in 2010. In the chapter The Church of Google he writes: "The development of a well-rounded mind requires both an ability to find and quickly parse a wide range of information and a capacity for open-ended reflection. There needs to be time for efficient data collection and time for inefficient contempletion, time to operate the machine and time to sit idly in the garden. We need to work in Google's «world of numbers», but we also need to be able to retreat to Sleepy Hollow (a place in nature). The problem today is that we're losing our ability to strike a balance between those two very different states of mind. Mentally, we're in perpetual locomotion."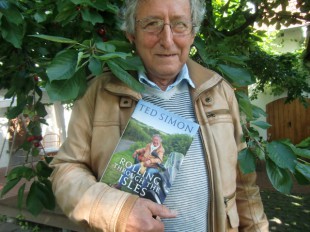 Jupiter transit
June 22 - As usually around this time of the year, he arrives on his BMW bike: Jupiter, aka Ted Simon, 81 year old adventurer, writer and protagonist of Jupiter's Travels - the video. On his way from the south of France to London, he stops over for a chat under the cherry tree. He brings a bottle of excellent red wine, a piece of delicious goat cheese and a good number of memorable stories. He also presents his new book Rolling through the Isles. A Journey Back Down the Old Roads that led to Jupiters Travel's: "Having crisscrossed the globe twice, Ted Simon returns to the British Isles to rediscover the country of his youth. The result is a revealing portrait of modern Britain. It is also a witty and affectionate journey back to the past, when Ted would hitchike across the country visiting friends (and girlfriends)." Thanks for coming, Ted!

Hamlet (again)
June 21 - "Shakespeare! That is blood, sex and language!" With this bold statement, Staffan Valdemar Holm introduced himself as the new artistic director of the Schauspielhaus Duesseldorf. In his opening play Hamlet the protagonists act in a golden cage. No doors. No escape. No rebellion. Ophelia (Lea Draeger) and Hamlet (Aleksandar Radenkovi) revolve around each other on strange orbits, dancing to a 70ies punk tune by the danish Band Sort Sol. The music and the canon crackers are excellent - no wonder: the show is run by one of our students from IMM.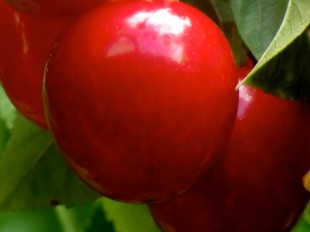 Cherry tree
June 19 - Sweeter every day.

Breathing
June 12 - "What we call 'I' is just a swinging door which moves when we inhale and when we exhale." (Shunryu Suzuki)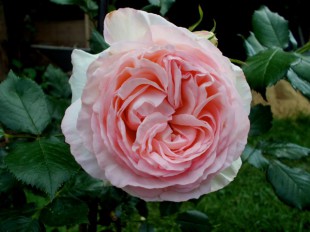 Fragrance
June - Time to smell the roses.

Venus transit
June 6 - I did not manage to see it in reality - it was too cloudy. But I love the images, that were taken from different view points around the globe. I am looking forward to the next one, it's supposed to happen in 105 years.

Phenomenal
May 23 - With a group of students from my Sensory Awareness class I visit Phaenomania - Erfahrungsfeld in Essen. It is a permanent exhibition of more than 80 interactive stations, designed to help the visitor to explore his/her own perception: Chladni plates, discs with optical illusions, huge singing bowls and a tree with dozens of different scents. Most of the exhibits were invented and built by Hugo Kuekelhaus, a German craftsman, artist and educator, who was born in Essen and lived from 1900 to 1984. He was a universal thinker, who was convinced, that "What does exhaust us is the non-utilisation of the potential of our organs and our senses...".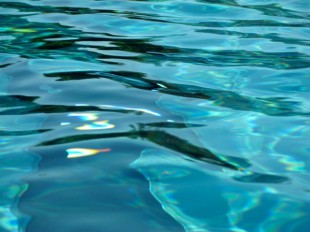 Pool season
May 22 - Opening of the outdoor pool. Finally. The water is cristal clear, 26° C temperature. The sun projects a dancing matrix on the floor. A jump - and summer has started.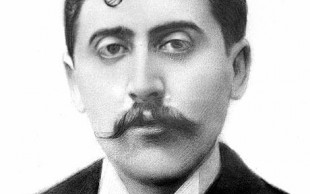 Reality
May 21 - "An hour is not merely an hour, it is a vase full of scents and sounds and projects and climates, and what we call reality is a certain connexion between these immediate sensations and the memories which envelop us simultaneosly with them" (Marcel Proust)

Cherry tree
May 18 - Visitor from Spain: Margaret von Schiller, friend and collaborator from long ago, comes for a short stopover under the tree.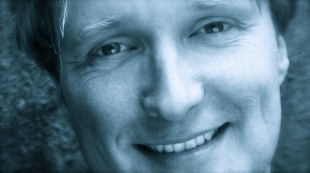 Hamlet's voice
May 7 - Staatstheater Wiesbaden.
"To be, or not to be: that is the question:
Whether 'tis nobler in the mind to suffer
The slings and arrows of outrageous fortune,
Or to take arms against a sea of troubles,
And by opposing end them? ... (William Shakespeare)
We came to see Hamlet in a highly praised production by Thalia Theater Hamburg (staged by Luk Perseval) - and discovered a great musician: Jens Thomas. He sits in front of the stage with his back to the audience. He plays the piano and the guitar - sometimes at the same time. And he sings. Sings? He pipes and whispers, screams, howls, blubbers, shouts, shrieks and mumbles. Anger, rage, desperation, pain. A voice that sets your teeth on edge. What a sound track! What a discovery!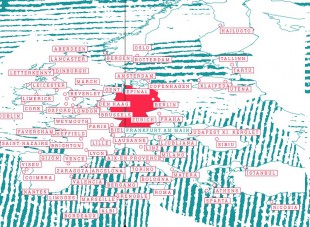 Sounds of Europe
April 16 - Sounds of Europe is a platform for field recording. It's BLOG travels to a different European country every month where a local organisation or artist is responsible for maintaining it. At present the BLOG is curated by the German label gruenrekorder. They invited me to present PLACES_IN_TIME | Petersberg 2010 | The 4 Seasons. In addition to that, I invited four students from my Sensory Awareness class at the Institute for Music and Media to contribute excerpts from their "Logbooks of the Senses".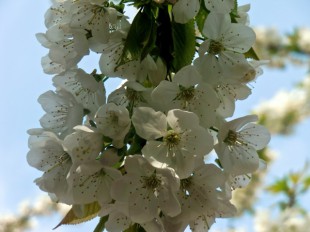 Cherry tree
April 13 - Waiting for visitors - bees welcome!

Hawthorn and larks
March 28 - Larksong and the sweet fragrance of blooming hawthorn bushes on a walk through fields and vineyards.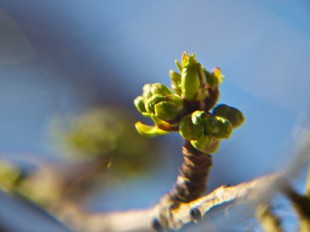 Cherry tree
March 26 - Every year comes spring. And every year it comes as a surprise: It's power, it's resoluteness and it's beauty. Same same but different.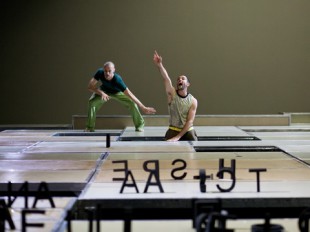 Frankfurt Lab
March 23 - "The Frankfurt LAB is an artistic «Lab of Modernity», an environment for conducting experiments, which do not lend themselves to the organisational and spatial constraints of theatres and concert halls. New forms of representation and communication are beeing developed as a spontaneous and flexible response to the pressing issues of the day." (Frankfurt LAB) We see Heterotopia by The Forsythe Company. The soundtrack comes from Dutch composer Thom Willems, who -
since the mid 80s -
provides most of the music to Fosythe's pieces . Heterotopia is supposed to be "a meditation on the nature of translation and the failures that attend its efforts". The work is described best in the words of the performing artists: "Schukrrr fnasstan kebbl wong! Hurrkok pessn fleggefkor offn schechtelmir bueno bueno!"

Time to see
March 6 - (Almost) spring!
"Nobody sees a flower, really, it is so small. We haven't time - and to see takes time like to have a friend takes time." (Georgia O'Keeffe)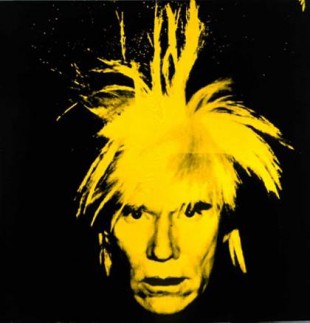 So what?
February 26 - Captivating documentary about Andy Warhol in two parts on arte by American documentary filmmaker Ric Burns (the brother of Ken Burns, the inventor of the Ken Burns Effect). "Andy Warhol is a four-hour pop-culture extravaganza that will retool what you think you know about the famed and oft-parodied soup-can painter." (Kristian St. Clair) In the first part of the film there is a sequence with photographs of the artist lingering on a bed. A mesmerizing voice over quotes what is seemingly one of the artists most important insights: "I was walking in Bali and I saw a bunch of people in a clearing having a ball. Because somebody they really liked had just died. And I realized , that everything was just how you decided to think about it. Sometimes people let the same problems make them miserable for years - and they should just say: So what? That's one of my favorite things to say: So what? I don't know how I made it through all the years before I learned to do that trick. It took a long time for me to learn it. But once you do - you never forget."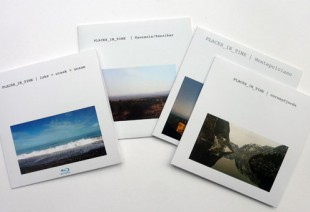 Distribution
February 15 - Now available at gruenrekorder:
PLACES_IN_TIME | lake>creek>ocean
PLACES_IN_TIME | Tansania/Zanzibar
PLACES_IN_TIME | Montepulciano
PLACES_IN_TIME | norwayfjords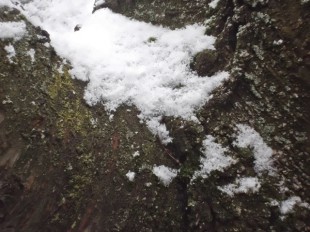 Cherry Tree
February 14 - Snow. Just enough to outline the branches - not enough for a snowball fight.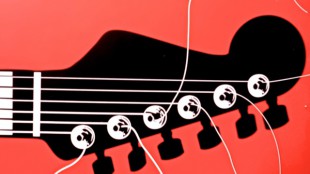 As time goes by
February 12 - Good read: A Visit From the Goon Squad, new novel by American author Jennifer Egan. Constantly changing the point of view she tells the story of music producer Bennie Salazar and his mates: They write music, play music, produce music and want to sell music. The story starts in the late 1970s in San Francisco and is basically about the passing of time. "The pause makes you think the song will end. And then the song isn't really over, so you're relieved. But then the song does actually end, because every song ends, obviously, and THAT. TIME. THE. END. IS. FOR. REAL."

Morning Light
February 5 - Sunday, 7:30 am. At home. Looking east towards the rising sun. A colour gradient like the backdrop in a play by Robert Wilson. - 11°C (breathing in hurts in the nostrils). A light easterly breeze carries a constant hum.

Wise man speaks
January 28 - After eight years: Old Ideas - the latest album of master poet Leonhard Cohen.
I love to speak with Leonard
He's a sportsman and a shepherd
He's a lazy bastard
Living in a suit

But he does say what I tell him
Even though it isn't welcome
He just doesn't have the freedom
To refuse

He will speak these words of wisdom
Like a sage, a man of vision
Though he knows he's really nothing
But the brief elaboration of a tube

Rooster
January 21 - Following an invitation by my old work mate and friend Tina MacHugh, who since many years is a lighting designer for theater and ballet in London, we went to see Zeitblicke in Essen's Aalto Theatre. They show three different choreographies: Petite Mort by Jiri Kylian, End-Los by Patrick Delcroix and Rooster by Christopher Bruce. Tina did the lights for Rooster, which was originally premiered in 1991 and since then is shown throughout the world. It is performed by ten dancers to eight of The Rolling Stones' most memorable hits: Sympathy for the Devil, Paint It Black, Ruby Tuesday, Not Fade Away, As Tears Go By, Lady Jane, Little Red Rooster and Play With Fire. The dancing ist great and the lighting - well - superb! Thank you, Tina!

World Class
January 19 - Visiting an exquiste exibition at the museum kunstpalast in Duesseldorf: The Duesseldorf School of Painting 1819 - 1918. More than 400 paintings "demonstrate the high quality and diversity of the artists involved in the Duesseldorf School". My favorites are among the works of the landscape painters: Johann Wilhelm Schirmer, Carl Friedrich Lessing, Hans Gude, Oswald Achenbach, Albert Bierstadt, Hugo Muehlig and first and foremost the Russian artist Iwan Iwanowitsch Schischkin.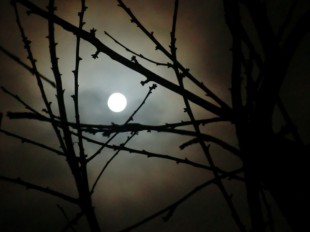 Cherry Tree
January 8 - Full moon rising.

music film installation
January 4 - The Museum for Modern Art in Frankfurt (MMK) shows video installations and other works by Douglas Gordon. The scottish artist, who - since 2010 - is a professor at Staedelschule, Frankfurt's art academy, is considered to be "among the most important as well as the most influential artists of his generation". His latest work is intitled k.364. It is the Köchel catalogue number assigned to the Sinfonia Concertante for Violin and Viola composed by Wolfgang Amadeus Mozart. "After hearing this work of chamber music in Poznań (Poland), Gordon organized another performance of it with Avri Levitan (viola), Roi Shiloah (violin) and the Amadeus Chamber Orchestra of Polish Radio. The musicians' journey from Berlin to Warsaw by way of Poznań and the performance of the symphony in Warsaw account for the major proportion of the film. The two musicians' conversations on their way to Poland reveal that their pasts, and those of their parents, are complexly interwoven with German-Polish relations, and above all with the history of the Polish Jews during World War II." The installation features two large projection screens, two mirrors (reflecting the screens) and various loudspeakers. The film has a duration of 67 minutes. The visitor is supposed to walk through the installation.

New Year's Walk
January 1 - The journey is the reward.